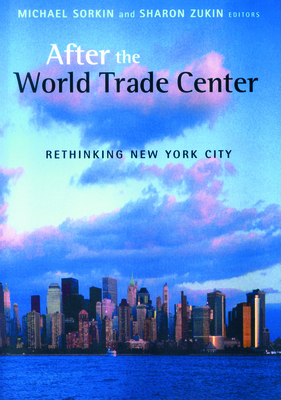 After the World Trade Center (Hardcover)
Rethinking New York City (Cultural Spaces #2)
Routledge, 9780415934794, 240pp.
Publication Date: April 19, 2002
* Individual store prices may vary.
Description
The terrorist attacks of September 11 have created an unprecedented public discussion about the uses and meanings of the central area of lower Manhattan that was once the World Trade Center. While the city sifts through the debris, contrary forces shaping its future are at work. Developers jockey to control the right to rebuild "ground zero." Financial firms line up for sweetheart deals while proposals for memorials are gaining in appeal. In After the World Trade Center, eminent social critics Sharon Zukin and Michael Sorkin call on New York's most acclaimed urbanists to consider the impact of the terrorist attack on the World Trade Center and what it bodes for the future of New York. Contributors take a close look at the reaction to the attack from a variety of New York communities and discuss possible effects on public life in the city.
About the Author
Michael Sorkin is principal of the Michael Sorkin Studio and director of the graduate urban design program at New York's City College. He is the author of Other Plans (2002), The Next Jerusalem (2002), Some Assembly Required (2001), Giving Ground (co-edited with Joan Copjec, 1999), Wiggle (1998), Exquisite Corpse (1994), Local Code (1993), and Variations on a Theme Park (edited, 1991). He also contributes to the New York Times Magazine, among other publications. Sharon Zukin is Professor of Sociology at the CUNY Graduate Center and Broeklundian Professor of Sociology at Brooklyn College. She is the author of The Cultures of Cities (1995), Landscapes of Power (winner of the C. Wright Mills Award, 1991), Structures of Capital (co-edited with Paul DiMaggio, 1990), and Loft Living (1982).