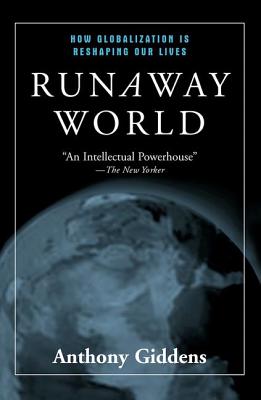 Runaway World (Paperback)
How Globalisation Is Reshaping Our Lives
Routledge, 9780415944878, 104pp.
Publication Date: December 26, 2002
* Individual store prices may vary.
Description
'This little book is full of insights about who we are and where we are going.' - Financial Times

The most accessible book yet by one of the most influential thinkers of our time, Runaway World evaluates the ever-increasing impact of globalization today. Extending his arguments beyond the merely economic, Giddens shows how our growing interdependence directly affects our everyday lives. Neither a cheerleading endorsement of emerging markets, nor a fearful rant on the growth of terrorism or loss of American jobs, this is a book about a world that grows smaller every day, and how those changes are affecting our culture, our traditions, our families, and our politics. Identifying globalization as a true cultural force, this eloquent and important volume is the starting point for anyone concerned about our increasingly interconnected world.
About the Author
Anthony Giddens is the director of the London School of Economics and Political Science and been an advisor to both Tony Blair and Bill Clinton. A cofounder of Polity Press, he is the author of many books including the international bestseller The Third Way. He has seven honorary degrees and has taught at Cambridge, Boston, Harvard, New York and Stanford universities and the University of California, Berkeley and the Sorbonne.