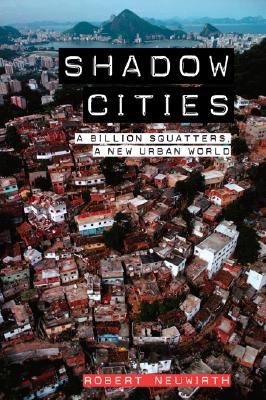 Shadow Cities: A Billion Squatters, a New Urban World (Paperback)
A Billion Squatters, a New Urban World
Routledge, 9780415953610, 335pp.
Publication Date: March 28, 2006
Description
In almost every country of the developing world, the most active builders are squatters, creating complex local economies with high rises, shopping strips, banks, and self-government. As they invent new social structures, Neuwirth argues, squatters are at the forefront of the worldwide movement to develop new visions of what constitutes property and community.
Visit Robert Neuwirth's blog at: http: //squatterci ty.blogspot.com.
About the Author
Robert Neuwirth is an investigative reporter who specializes in urban issues. He has written for The New York Times, The Nation, Metropolis, The Village Voice, New York Magazine, and many other publications. He received a MacArthur Foundation Fellowship for his work on squatter communities.
Advertisement