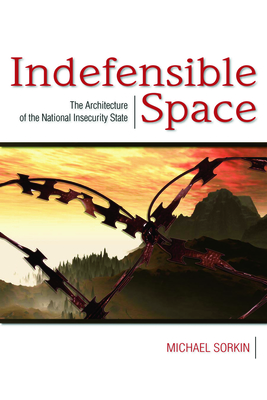 Indefensible Space (Paperback)
The Architecture of the National Insecurity State
Routledge, 9780415953689, 398pp.
Publication Date: October 31, 2007
Other Editions of This Title:
Hardcover (1/10/2008)
* Individual store prices may vary.
Description
Showing how the upswell of paranoia and growing demand for security in the post-9/11 world has paradoxically created widespread insecurity, these varied essays examine how this anxiety-laden mindset erodes spaces both architectural and personal, encroaching on all aspects of everyday life. Starting from the most literal level-barricades and barriers in front of buildings, beefed up border patrols, gated communities, "safe rooms,"-to more abstract levels-enhanced surveillance at public spaces such as airports, increasing worries about contagion, the psychological predilection for fortified space-the contributors cover the full gamut of securitized public life that is defining the zeitgeist of twenty-first century America
About the Author
Michael Sorkin is an architect, professional writer, and professor at City College. He is a frequent contributor to the New York Times, and is generally regarded as one of the most prominent architectural writers in America.