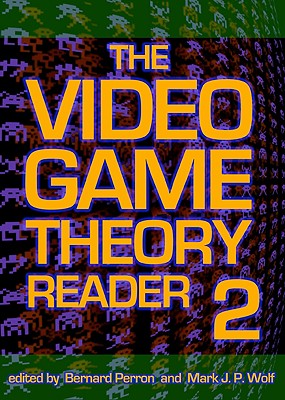 The Video Game Theory Reader 2 (Hardcover)
Routledge, 9780415962827, 456pp.
Publication Date: February 1, 2009
Other Editions of This Title:
Paperback (11/12/2008)
* Individual store prices may vary.
Description
The Video Game Theory Reader 2 picks up where the first Video Game Theory Reader (Routledge, 2003) left off, with a group of leading scholars turning their attention to next-generation platforms-the Nintendo Wii, the PlayStation 3, the Xbox 360-and to new issues in the rapidly expanding field of video games studies. The contributors are some of the most renowned scholars working on video games today including Henry Jenkins, Jesper Juul, Eric Zimmerman, and Mia Consalvo. While the first volume had a strong focus on early video games, this volume also addresses more contemporary issues such as convergence and MMORPGs. The volume concludes with an appendix of nearly 40 ideas and concepts from a variety of theories and disciplines that have been usefully and insightfully applied to the study of video games.
About the Author
Mark J. P. Wolf is an Associate Professor in the Communication Department at Concordia University Wisconsin. His books include Abstracting Reality: Art, Communication, and Cognition in the Digital Age (2000), The Medium of the Video Game (2001), Virtual Morality: Morals, Ethics, and New Media (2003), The Video Game Theory Reader (2003), The World of the D'ni: Myst and Riven (2006), The Video Game Explosion: A History from PONG to PlayStation and Beyond (2007), and J. R. R. Tolkien: Of Words and Worlds (forthcoming, 2009). Bernard Perron is an Associate Professor of Cinema at the University of Montreal. He has co-edited The Video Game Theory Reader (2003), written Silent Hill: il motore del terrore (2006), an analysis of the Silent Hill videogame series, and is editing Gaming After Dark: Essays on Horror Video Games (forthcoming, 2009).