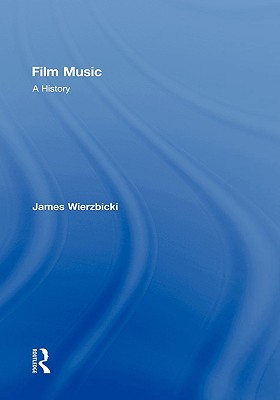 Film Music
A History
Hardcover

* Individual store prices may vary.
Description
Film Music: A History explains the development of film music by considering large-scale aesthetic trends and structural developments alongside socioeconomic, technological, cultural, and philosophical circumstances.
The book's four large parts are given over to Music and the Silent Film (1894--1927), Music and the Early Sound Film (1895--1933), Music in the Classical-Style Hollywood Film (1933--1960), and Film Music in the Post-Classic Period (1958--2008). Whereas most treatments of the subject are simply chronicles of great film scores and their composers, this book offers a genuine history of film music in terms of societal changes and technological and economic developments within the film industry. Instead of celebrating film-music masterpieces, it deals--logically and thoroughly--with the complex 'machine' whose smooth running allowed those occasional masterpieces to happen and whose periodic adjustments prompted the large-scale twists and turns in film music's path.
Routledge, 9780415991988, 332pp.
Publication Date: November 1, 2008
About the Author
James Wierzbicki is a musicologist who teaches at the University of Michigan and serves as executive editor of the American Musicological Society's Music of the United States of America series of scholarly editions. His current research focuses on twentieth-century music in general and film music and electronic music in particular.