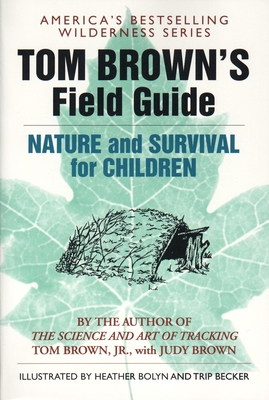 Tom Brown's Field Guide to Nature and Survival for Children (Paperback)
Berkley Books, 9780425111062, 240pp.
Publication Date: March 1, 1989
Description
Here is the perfect guide to exploring the wonders of nature with children--safely. Whether your outdoor experience includes day trips to local parks or long wilderness treks,
Tom Brown, Jr.
can help children and adults fully appreciate the boundless beauty of our most precious natural resources. The ideal handbook for teachers, parents, counselors and children, it can make every trip to a park or forest a safe and educational wilderness adventure.
* Observing and identifying animals and plants
* Lost-proofing children
* Stalking and tracking
* Finding water and food in nature
* Safety and first aid
*
About the Author
Tom Brown, Jr. began to learn hunting and tracking at the age of eight under the tutelage of an Apache elder, medicine man, and scout in Toms River, New Jersey, and is the author of 16 books on nature. Recently, he was the technical advisor on The Hunted, a major motion picture starring Tommy Lee Jones and Benecio Del Toro. In 1978, Tom founded the Tracker School in the New Jersey Pine Barrens where he offers more than 25 classes about wilderness survival and environmental protection."
Advertisement