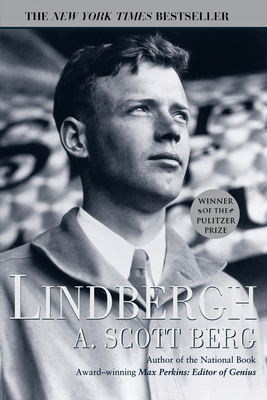 Lindbergh (Paperback)
Berkley Books, 9780425170410, 628pp.
Publication Date: September 1, 1999
Description
Few American icons provoke more enduring fascination than Charles Lindbergh--renowned for his one-man transatlantic flight in 1927, remembered for the sorrow surrounding the kidnapping and death of his firstborn son in 1932, and reviled by many for his opposition to America's entry into World War II. Lindbergh's is "a dramatic and disturbing American story," says the Los Angeles Times Book Review, and this biography--the first to be written with unrestricted access to the Lindbergh archives and extensive interviews of his friends, colleagues, and close family members--is "the definitive account.
About the Author
A. Scott Berg graduated from Princeton University in 1971 and is the author of Max Perkins: Editor of Genius, Goldwyn: A Biography, and Lindbergh, for which he received the National Book Award, a Guggenheim Fellowship, and the Pulitzer Prize respectively.
Advertisement