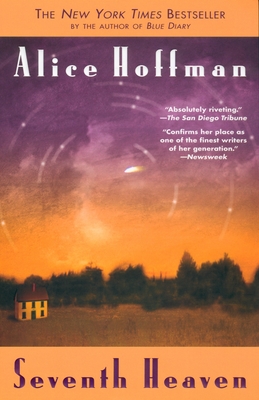 Seventh Heaven (Paperback)
Berkley Books, 9780425188484, 272pp.
Publication Date: April 1, 2003
Description
Nora Silk doesn't really fit in on Hemlock Street, where every house looks the same. She's divorced. She wears a charm bracelet and high heels and red toreador pants. And the way she raises her kids is a scandal. But as time passes, the neighbors start having second thoughts about Nora. The women's apprehension evolves into admiration. The men's lust evolves into awe. The children are drawn to her in ways they can't explain. And everyone on this little street in 1959 Long Island seems to sense the possibilities and perils of a different kind of future when they look at Nora Silk...This extraordinary novel by the author of The River King and Local Girls takes us back to a time when the exotic both terrified and intrigued us, and despite our most desperate attempts, our passions and secrets remained as stubbornly alive as the weeds in our well-trimmed lawns.
About the Author
Alice Hoffman is the author of fifteen novels: Blue Diary (2001), The River King (2000), Local Girls (1999), Here On Earth (1997), Practical Magic (1995), Second Nature (1994), Turtle Moon (1992), Seventh Heaven (1990), At Risk (1988), Illumination Night (1987), Fortune's Daughter (1985), White Horses (1982), Angel Landing (1980), The Drowning Season (1979), and Property Of (1977). She is also the author of three children's books: Aquamarine (2001), Horsefly (2000), and Fireflies (1997).Born in New York City, and raised on Long Island, Hoffman graduated from Adelphi University and received an M.A. from Stanford University, where she was Mirrielees Fellow. She currently lives near Boston with her family and her dogs.
Praise For Seventh Heaven…
"A pleasure... Seventh Heaven is not only entertaining—it gives one new respect for tender suburban dreams."—Los Angeles Times Book Review
"Part American Graffiti, part early Updike, Seventh Heaven simultaneously chronicles the coming of age of a group of teenagers in a Long Island town, and the gradual dissolution of their parents' repressed, middle-class world...A parable about changing times and changing values."—The New York Times
 
"A consummate joy...magical."—The Washington Post Book World
 
"Before you know it, you're half in love with the ordinary people who inhabit this book; you're seduced by their susceptibility to the remarkable."—The New Yorker
 
"Seamless storytelling...vivid characters…a lively pace and plenty of surprises."—USA Today
"Powerful...sparkling...Seventh Heaven is a major accomplishment."—The Boston Globe
 
"Stirring, stunning...by far [her] best book."—Time
 
"Brilliant and astonishing...Suffused with magic. If ever a book deserved to be called 'haunting,' this is it. In every sense of the word."—Cosmopolitan
 
"Terrific...Seventh Heaven is one of those rare novels so abundant with life it seems to overflow its own pages...Her storytelling gifts are those of a master."—Newsweek
 
"Beautifully told."—People
 
"Literary magic...A beautiful, deceptively simple story about ordinary life in an ordinary housing development nestled beside the Southern State Parkway...Hoffman breaks down the barriers of time, distance, and reticence. She takes us inside the houses of Hemlock Street and shows us how our ordinary neighbors—like ouselves—are both unique and universal, and worthy of love."—Newsday
 
"In the full flowering of her extraordinary talent, Hoffman has produced a wise, poignant and uplifting novel luminous with the sensitive evocation of ordinary lives...As usual she tells more than a compulsively readable story. She does magic, she unsettles you and she leaves you feeling emotionally purged and satisfied."—Publishers Weekly
 
"Touching and evocative...Reading it can quickly transport you to Cloud Nine."—The Houston Post
 
"[A] deft blend of magical realism and sociological truth."—Chicago Tribune
 
"Spellbinding."—Boston Sunday Herald
 
 

Advertisement