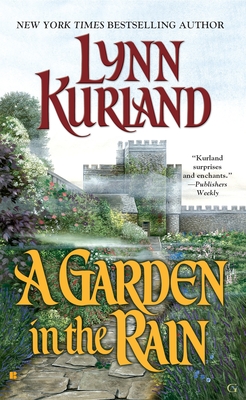 A Garden in the Rain (Mass Market Paperbound)
Berkley Books, 9780425192023, 432pp.
Publication Date: September 1, 2003
Description
Lynn Kurland tells the story of Patrick MacLeod--the first MacLeod to discover the secrets of his ancestral land.... Patrick MacLeod is haunted by his past, by events he had no control over and wishes desperately he could change. He hasn't the heart for love, nor the time for rescuing maidens in distress of their own making. Until he sees a woman who touches his heart and stirs his soul...and makes him believe love might be possible again after all. For Madelyn Phillips, Scotland is the land of dreams, filled with magic, romance, and handsome Highland lords. Unfortunately, the reality of her dream vacation is no car, no luggage, and a pesky ex-fiance determined to shadow her every move. She thinks her dreaming is in vain until she sees a man standing on a windswept moor, a Highlander full of secrets and longing, and knows she has seen her destiny. But the past isn't through with either of them, and it will take all the love both of them possess to make their dreams come true.
About the Author
Lynn Kurland is the USA Today bestselling author of Stardust of Yesterday, A Dance Through Time, This Is All I Ask, The Very Thought of You, Another Chance to Dream, The More I See You, and If I Had You. She is also a contributor to The Christmas Cat, Christmas Spirits, Veils of Time, Opposites Attract, and A Knight's Vow anthologies. A full-time writer, she lives in the Pacific Northwest.
Advertisement