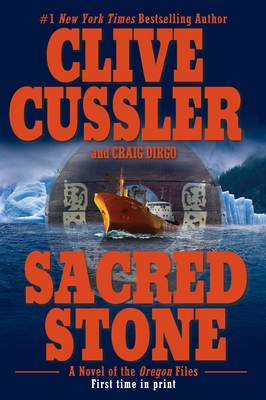 Sacred Stone (Paperback)
G.P. Putnam's Sons, 9780425198483, 416pp.
Publication Date: October 5, 2004
Description
Juan Cabrillo and his CIA-backed Oregon crew must beat opposing factions to a meteorite that could end the conflict between America and the Middle East in this novel in the #1 New York Times-bestselling series.
Two embattled groups seek a 50,000-year-old meteorite first discovered and then hidden by Eric the Red and his Vikings. Known as the Sacred Stone, it has powerful radioative properties. Muslim extremists have stolen a nuclear device and need the stone to give them the power to vaporize any city in the west. A megalomaniacal industrialist leads a group seeking to carry out the utter annihilation of Islam itself. And caught between the two militant factions is Juan Cabrillo and his crew, who must do whatever they can to stop the impending doom...
About the Author
Clive Cussler is the author of more than fifty books in five bestselling series, including Dirk Pitt, NUMA Files, Oregon Files, Isaac Bell, and Fargo. His life nearly parallels that of his hero Dirk Pitt. Whether searching for lost aircraft or leading expeditions to find famous shipwrecks, he and his NUMA crew of volunteers have discovered more than seventy-five lost ships of historic significance, including the long-lost Confederate submarine Hunley, which was raised in 2000 with much press publicity. Like Pitt, Cussler collects classic automobiles. His collection features more than eighty examples of custom coachwork. Cussler lives in Arizona and Colorado. Craig Dirgo has been special projects manager on many NUMA expeditions since 1987 and now serves as a trustee. He is the coauthor of The Sea Hunters and The Sea Hunters II.
Advertisement