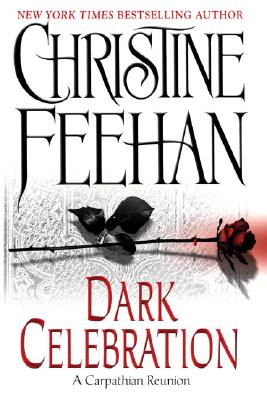 Dark Celebration: A Carpathian Reunion (Hardcover)
A Carpathian Reunion
Berkley Hardcover, 9780425211670, 384pp.
Publication Date: September 5, 2006
* Individual store prices may vary.
or
Not Currently Available for Direct Purchase
Description
From the uninhibited imagination of Christine Feehan comes a sensual adventure of her beloved Carpathians-one of undying passion, astonishing fantasy, and eternal love.

They are the Carpathians. For years, they have been persecuted by their enemies, and have struggled against all odds to preserve their species. Now, a new insidious plot has been devised-one that would slaughter Carpathian females and bring an end to all that the Carpathians have worked for.

Even with his own lifemate, Raven, and their daughter Savannah, in danger, Carpathian king Mikhail believes that all is not lost. Gathering all of his people together, he will forge a new bond of strength, joining their powers in a celebration that will bring light even in this dark time.
About the Author
I live in the beautiful mountains of Lake County, California. I have always loved hiking, camping, rafting and being outdoors. I've also been involved in the martial arts for years--I hold a third degree black belt, instruct in a Korean karate system, and have taught self-defense. I am happily married to a romantic man who often inspires me with his thoughtfulness. We have a yours, mine, and ours family, claiming eleven children as our own. I have always written books, forcing my ten sisters to read every word, and now my daughters read and help me edit my manuscripts. It is fun to take all the research I have done on wild animals, raptors, vampires, weather, and volcanoes and put it together with romance.
Advertisement