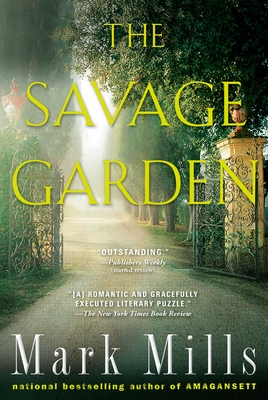 The Savage Garden (Paperback)
Berkley Publishing Group, 9780425221297, 339pp.
Publication Date: May 6, 2008
Description
Young Cambridge scholar Adam Banting is in Tuscany, assigned to write a scholarly monograph about the famous Docci garden--a mysterious world of statues, grottoes, meandering rills, and classical inscriptions. As his research deepens, Adam comes to suspect that buried in the garden's strange iconography is the key to uncovering a long-ago murder. But the ancient house holds its own secrets as well. And as Adam delves into his subject, he begins to suspect that he is being used to discover the true meaning of the villa's murderous past.
About the Author
Mark Mills is a screenwriter; among his credits is the script for "The Reckoning," adapted from Barry Unsworth's novel Morality Play. Mills lives with his family.
Advertisement