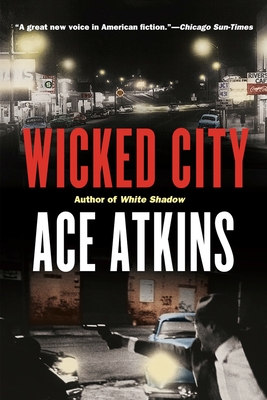 Wicked City (Paperback)
Berkley Publishing Group, 9780425227077, 352pp.
Publication Date: April 7, 2009
Description
From "one of crime fiction's most interesting and passionate voices" (Laura Lippman) comes a new "noir crime classic" (Mystery Ink) about one of the most notorious towns in American history.
Reviewing White Shadow, the Associated Press wrote, "This book packs the emotional wallop of Dennis Lehane's Mystic River. It is as gritty as James Ellroy's L.A. Confidential. And yet, the prose is as lyrical as James Lee Burke's Crusader's Cross. With White Shadow, Atkins has found his true voice." And with Phenix City, it is even truer.
In 1955, Look magazine called Phenix City, Alabama, "The Wickedest City in America," but even that may have been an understatement. It was a stew of organized crime and corruption, run by a machine that dealt with complaints forcefully and with dispatch. Noone dared cross them - noone even tried. And then the machine killed the wrong man.
When crime-fighting attorney Albert Patterson is gunned down in a Phenix City alley in the spring of 1954, the entire town seems to pause for just a moment - and when it starts up again, there is something different about it. A small group of men meet and decide they have had enough, but what that means and where it will take them is something they could not have foreseen. Over the course of the next several months, lives will change, people die, and unexpected heroes emerge - like "a Randolph Scott western," one of them remarks, "played out not with horses and Winchesters, but with Chevys and .38s and switchblades."
Peopled by an extraordinary cast of characters, both real and fictional, Wicked City is a novel of uncommon intensity, rich with atmosphere, filled with sensuality and surprise.
About the Author
Ace Atkins is the author of White Shadow, Wicked City, Devil's Garden, and four Nick Travers novels. He also writes the Quinn Colson novels, including The Ranger, The Lost Ones, and Broken Places. He lives on a farm outside Oxford, Mississippi.
Advertisement