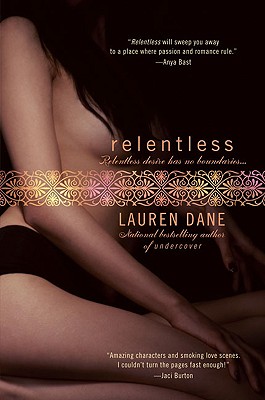 Relentless (Paperback)
Berkley Publishing Group, 9780425227602, 339pp.
Publication Date: May 5, 2009
Description
In the erotic universe created by hot new talent Lauren Dane, passion knows no rank...
Fifteen Families rule the Federated Universes-and Abbie Haws has spent her life battling the system. She's always been too driven to pay much attention to love. But when she meets Roman Lyons, Head of House Lyons, who stands for everything she hates, Abbie's attraction catches her off-guard...
Their world, Ravena, revolves around born leader Roman, who dreads meeting this defiant- if stunning-rabble-rouser. But sometimes headstrong personalities that collide in public become hot-and-heavy, guilty trysts in private.
About the Author
As a stay-at-home mom, Lauren Dane had lots of conversations in a singsong voice but no real outlet for adult thoughts and words. Armed with a secondhand laptop, she decided to "give that writing thing a serious go." Nearly a decade and several dozen books later, including the Brown Family novels and the Delicious series, she's well aware of her good fortune and is loving every moment of it, even when she has to edit and put Barbie's dresses back on over and over again.
Advertisement