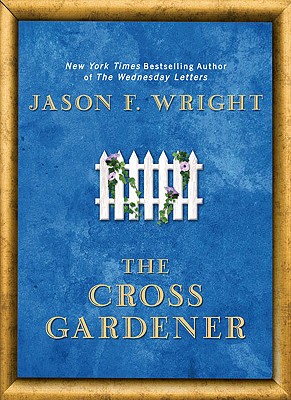 The Cross Gardener (Hardcover)
Berkley Hardcover, 9780425233283, 304pp.
Publication Date: March 2, 2010
Other Editions of This Title:
Digital Audiobook (3/17/2010)
Paperback (4/5/2011)
Hardcover, Large Print, Large Print (5/1/2010)
Compact Disc (3/18/2010)
* Individual store prices may vary.
Description
From the "New York Times" bestselling author, an inspiring story of life, love, and moving on.
Married and the father of a young daughter, John Bevan had finally found the traditional family he lacked as an orphaned child. But all that disappears when a fatal car accident steals away his wife-and the unborn child she carried.
Filled with sorrow, John withdraws from life and love. He erects a small cross at the scene of his wife's accident and visits daily, grieving. Then one morning he encounters a young man kneeling before the cross, touching it up with white paint. John's conversations and travels with this mysterious man-known to him only as the Cross Gardener-will forever change his world.
From Jason F. Wright comes a timeless tale that explores the questions we ask when our lives are touched by loss: How do we carry on? And who will show us the way? The answers John Bevan finds illuminate the hope that even in our darkest hours we are not alone.
About the Author
Jason F. Wright is the national bestselling author of "Christmas Jars." He s also a consultant whose editorial articles on politics, pop culture, and public policy have appeared in newspapers and magazines nationwide. He serves as founder and managing editor of the widely read political destination, PoliticalDerby.com. Jason fell in love with Virginia s Shenandoah Valley while researching the area for "The Wednesday Letters," and with the enthusiastic blessing of his wife, Kodi, he recently relocated with her and their four children to the historic town of Woodstock. A sign on their door says, Friends welcome. Family by appointment only. "
Praise For The Cross Gardener…
"Passionate, spiritual and thought-provoking...[A] beautifully written book."
-Glenn Beck, talk radio and FOX news host, #1 New York Times bestselling author

"Sharp prose, clever characterizations, thought-provoking insights...fresh and spiritual."
-Don Piper, New York Times bestselling author of 90 Minutes in Heaven and Heaven is Real

"Celebrates the incredible joys of the human experience."
-Kevin Milne, author of The Nine Lessons
Does the significance of the white cross change throughout the course of The Cross Gardener?
When Scott takes John to the golf course to try to cheer him up, John gets a hole-in-one, and Scott exclaims, "You are the luckiest guy alive." (p. 99) Discuss the irony of this quote.
Do you think John visits the crosses every day in mourning or in tribute?
Why does John wonder what sins the Cross Gardener is painting away? What do you think he means by this?
Discuss John's "Sunday Circuit." Do you think this is his own version of church? Do you think he was turning his back on his faith when he needed it most by skipping church on Sunday to tend to his crosses?
Do you think John acts selfishly in his mourning? If not, why does he neglect Lou Lou and the orchard, the two most important things left in his life?
When John's in-laws, Bob and Michelle, suggest that Lulu stay with them, do you believe that they are being supportive of John?
Scott gets engaged during the course of the story. How does this affect John?
Does John struggle with his own faith in this book? It seems as though Emma Jane was well-versed and confident in her faith, but do you think John's beliefs are as strong? Do you think if he was more sure of his faith, his grieving would have been different? Discuss some instances in the novel where John grapples with his faith.
Why does the Cross Gardener bring John to Travis' funeral (p 176-177)? What do you think he hopes to show John by attending?
Discuss John's bitterness with death throughout the novel. Is he unforgiving? Do you believe there's any way to be forgiving when faced with the passing of a loved one?
Discuss the Cross Gardener's purpose in John's life.
Why does the Cross Gardener take John back to all the places where his loved ones have died? What does John learn from these visits?
Discuss how discovering who the Cross Gardener really is, is the true test of John's faith. How does this tie in to the Cross Gardener's earlier quote, "No one dies alone?"
How does John finally find the strength to move on?
The Cross Gardener emphasizes to John that "No one dies alone." (p 134) Discuss in the context of this book and the deaths that have occurred, especially to John's loved ones.
or
Not Currently Available for Direct Purchase