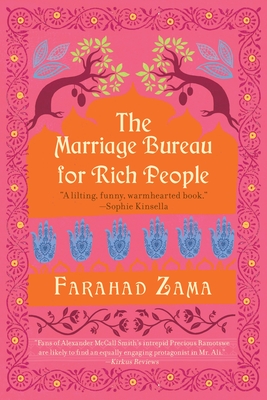 The Marriage Bureau for Rich People
Paperback

* Individual store prices may vary.
Other Editions of This Title:
Hardcover (6/11/2009)
Hardcover, Large Print, Large Print (9/1/2009)
Paperback, Spanish (5/1/2009)
July 2009 Indie Next List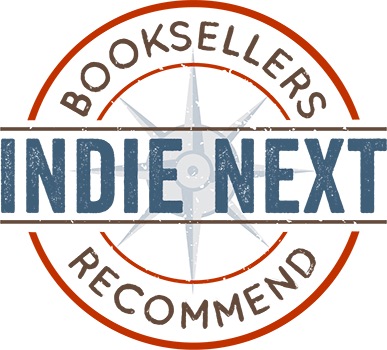 "Mr. Ali, bored with retirement, opens a very successful marriage bureau. His customers are delighted to be well-matched, but his biggest challenges are those closest to him -- his capable assistant, who seems to harbor a sad secret, and his son, who would rather save the world than settle down. Crisply written and charming, The Marriage Bureau for Rich People is steeped in India's culture and traditions but remains light-hearted and fun."
— Jody Misner Chwatun, Saturn Booksellers, Gaylord, MI
View the List
Description
Bored with retirement, Mr. Ali sets up a desk, puts up a sign, and waits for customers for his new matchmaking business. Some clients are a mystery. Some are a challenge. Mr. Ali's assistant, Aruna, finds it a learning experience. But without a dowry, Aruna has no expectation of a match for herself. Then again, as people go about planning their lives, sometimes fate is making other arrangements.
Berkley, 9780425234242, 304pp.
Publication Date: June 1, 2010
About the Author
Farahad Zama is a British novelist. His first book The Marriage Bureau for Rich People won the Melissa Nathan Prize for best Comedy Romance Novel and was short-listed for Best Published Fiction at the Muslim Writers Awards. Zama was short-listed for Best New Writer of the Year at the British Book Awards. His other books include The Many Conditions of Love, The Wedding Wallah, Mrs. Ali's Road to Happiness, and Abacus. Zama lives in South London with his wife and two sons.
Setting up a 'marriage bureau' is in some ways a very traditional undertaking, enforcing strict marriage customs. Mr. Ali upholds these traditions, but he also openly discusses his liberal views on religion and marriage. Discuss several instances when Mr. Ali acts traditionally, and when he acts more liberally, and how you think this affects his business.
Mrs. Ali is frequently pictured running back into the house when clients arrive to attend to her cleaning. Yet, she also can handle a crisis with poise, and often thinks of a solution before her husband does. How does this dual image of Mrs. Ali as both a demure housewife and smart businesswoman relate to the overall portrayal of women and gender roles in the novel?
At one point in the novel Aruna protests at 'being shown off to various people like a prize cow at a cattle mandi' as her family tries to arrange a marriage for her. However, the book also shows many successful arranged marriages. In your opinion, can arranged marriage work in modern society?
Is it fair of Aruna's father to stop looking for a match for her? Is he being selfish, as Shastry-Uncle claims, or is he trying to protect Aruna against false hopes? What would you do in Aruna's father's position?
Mr. Ali encourages Irshad to present the facts in a certain light: 'Think of yourself as a product – a valve, an important but unglamorous valve… it is your job to convince her that you are just the right product.' Is this deceptive? Or were there elements you could recognise from your own experiences of marriage or dating?
At the end of the novel, Mr. Ali aims to reconcile with his son. Why do you think he finally relents and invites Rehman back to the house? If Rehman's campaign had failed, do you think Mr. Ali would have reacted differently?
Throughout the story, we get little glimpses of the problems of the outside world: Leela's poverty, how widows and divorcees are treated in Indian society, and Rehmen's protests to protect the farmers. Choose one of these topics to discuss. Why does the author weave these issues into a novel about marriage? What comment is he making about Indian society?

Food plays a big part in the novel (there is even a recipe at the back of the book): did this add to your enjoyment of the story?
Aruna's story is Cinderella-esque; Aruna and Ramanujam not only overcome their parents' expectations, but also an entrenched class system to be together. Discuss the happy ending, and how issues of class recur throughout the novel.

Farahad Zama has said that the Marriage Bureau for Rich People pays homage to Jane Austen. What similarities do you see between the Marriage Bureau and Pride and Prejudice, Aruna and Elizabeth Bennet, or between Indian and English culture?