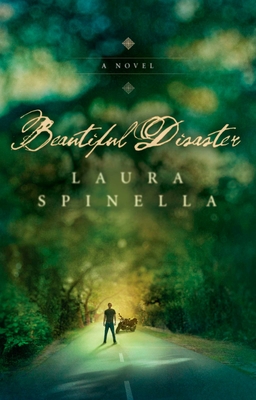 Beautiful Disaster
Paperback

* Individual store prices may vary.
Description
A story of love lost...and found.

Mia Wells's eco-friendly career goals are about to become a reality-but her life-altering moment is interrupted when an unexpected call ushers in her tremulous past. A man who's never left Mia's memory: Flynn, the enigmatic, passionate man whose disappearance broke her heart, has mysteriously resurfaced.

Now back in her life and in the hospital, Flynn is gravely injured. Mia keeps a bedside vigil-terrified that he will die, awestruck at the prospect of his survival. In a story filled with sweetness and suspense, Mia's what-ifs are endless. And Flynn's return ignites an achingly powerful tale about the most enduring love, one that is greater than honor, or friendship, or the passing of time.
Berkley, 9780425238608, 384pp.
Publication Date: January 4, 2011
About the Author
Laura Spinella lives in Massachusetts with her family. This is her debut novel.
Does Mia's wealthy background contribute to her sense of identity? Do you think it has any kind of sway over some of the life choices she makes? What motivates her?
How does Mia's father's spirit and legacy animate Mia's life? What pressure does it exert on her, and how do you think he would feel about her life choices—both of career path and her men?
What is Mia's first impression of Flynn? What does Flynn see in Mia? How are these assumptions challenged? Why do you think they were drawn to each other?
Why do you think Mia stays after witnessing Flynn's mental collapse at the motel? How does this choice mark a turning point in her life? How might things have been different if she left?
Does knowing early on about the murders influence your experience of the story—or Flynn? Did you suspect he was guilty? What clues were offered by Roxanne's research? Were you surprised by the outcome?
Do you think Roxanne's protest over Mia's relationship with Flynn was justified? Have you ever had to dissuade a friend from getting involved in a seemingly unhealthy relationship? How might you have reacted?
Why do you think the author chose to set the story half in the present and half in the past? What effect did this have on your experience of the story?
How has Flynn's complex past shaped him? Where you surprised to learn of his military service as a commanding officer? What after effects still linger for him? What did the loss of Alena do to him?
What influence do Michael and Roxanne have over the course of Mia's life and decision making? Do you think the control they have over her is healthy? Were any of their actions—hiding the letter, the "sweetheart deal" with Hough—out of line?
Do you think Mia ultimately made the right choice between Michael and Flynn? What do each offer her—especially security, and passion-wise?
By the end of the novel, how do you feel about Flynn as a character? Were you surprised by all the dramatic reveals in his background—his underlying altruistic nature, beneath the gruff, intimidating exterior? Does Mia bring out the best in him?
or
Not Currently Available for Direct Purchase