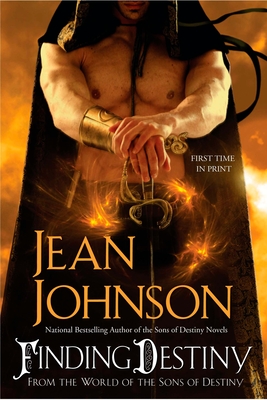 Finding Destiny (Sons of Destiny #9) (Paperback)
Berkley, 9780425238622, 352pp.
Publication Date: January 4, 2011
* Individual store prices may vary.
Description
Four brand-new novellas, from the national bestselling author of the Sons of Destiny series.

The slave...Chanson, a privileged Arbran dyara, discovers an unexpected connection with the excitingly different Eduor, a bracingly sexy war-slave who desires his freedom.

The knight...The Arbran diplomat Sir Zeilas must turn the Guildaran people from former enemies into allies. But in the case of their intriguingly beautiful leader, perhaps something more intimate is in order.

The mage...Gabria never expected to become a Guildaran envoy to Aurul. But the most stunning surprise was what waited for her in His Majesty's winter palace-and why.

The pirate...Captain Ellett would do anything for his king-even hunt down the pirates plaguing the Jenodan Isles. But he never counted on the seductive powers of the pirate's captain-beautiful, tempestuous, and impossible to resist.
About the Author
The best part about being a writer is the joy of entertaining others. Whether it's sad or scary, silly or sexy, I love knowing that one of my stories has given someone a good time. I hope this is one of those stories for you, too. Currently I live in the Pacific Northwest. Feel free to drop by my website for a chat.