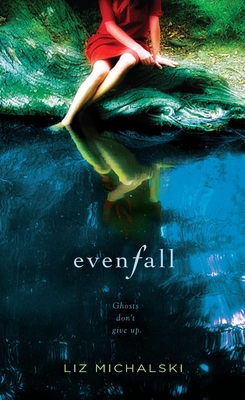 Evenfall
Paperback

* Individual store prices may vary.
Description
In life, Frank could've had any woman he wanted.

In death, he'll try to win back the one that mattered...

Frank Wildermuth always regretted a mistake he made as a teenager: choosing Clara Murphy over her sister Gert. And like a true Murphy woman, Gert got on with her life, never admitting to heartbreak. Not even now, decades later, with Frank dead-dead, that is, but not quite gone. Now, Frank's niece, Andie Murphy, is back in town to settle his estate, and she sees that things have changed in Hartman, Connecticut. Aunt Gert still drives her crazy, but Cort, the wide-eyed farmboy she used to babysit, is all grown up-with a whole new definition for the word "sleepover." Even freakier are the whispers. Either Andie's losing her mind, or something she can't see is calling out to her-something that insists on putting right the past.
Berkley, 9780425238721, 336pp.
Publication Date: February 1, 2011
How is your experience of Evenfall shaped by the author's choice to tell the story through three distinct voices? What details might have been left out if we didn't have such a multi-perspective view? Did you find it effective?
What is Frank hoping to accomplish by staying on in the house as a spectral presence? What abilities does he possess? What is his "unfinished business"? Do you think he finds peace by the end of the novel?
Were you surprised by the history between Frank and Gert? How did their relationship come to define them both throughout the rest of their lives? What were the ramifications?
Do you think Andie makes a wise decision in starting a relationship (even if just a summer fling) with Cort? Why or why not? What do they offer each other? Is the affair worth the drama it creates, or do you think it is a love that can last?
The estate of Evenfall is a central character in the novel. What secrets, history, and energy reside within it? How does memory play a role in this story?
Why do you think Gert chose to stay in the smaller house on the property after Clara and Frank's deaths?
In what ways does Andie's career and life path mirror Gert's? What choices set them apart?
What inspires Gert's change of heart in warming up to Cort—even helping him to woo Andie back? What lesson from her own past might have motivated her to act this way?
Did you find Neal's appearance unexpected? Do you think Andie made a wise choice by rekindling her relationship with him? How is she different when she's with Cort?
What is Richard's role in the story—to Andie, and to life at Evenfall? How is he a destructive force?
Everyone at Evenfall keeps secrets—Gert from Andie, Frank from Clara, Neal from Andie. How do these secrets come to shape these relationships? What are the consequences?
After her illness is revealed, Gert opens up to Andie, offering her advice about the importance of the relationships we cultivate. What might have inspired this confession? Why do you think Andie might have been so receptive to hearing it?
The importance of home is a central theme of Evenfall. How does the pull of home—and the responsibility of preserving it—shape each of the characters?
Did you expect Andie to stay at Evenfall after her break up with Neal, Gert's diagnosis, and the physical destruction of the house? Why do you think she left, and do you think she'll return? Do you think she made the right decision?
or
Not Currently Available for Direct Purchase