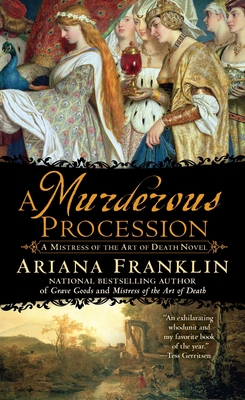 A Murderous Procession (A Mistress of the Art of Death Novel) (Paperback)
Berkley, 9780425238868, 400pp.
Publication Date: March 1, 2011
Other Editions of This Title:
Hardcover (4/1/2010)
Hardcover, Large Print, Large Print (4/1/2010)
* Individual store prices may vary.
April 2010 Indie Next List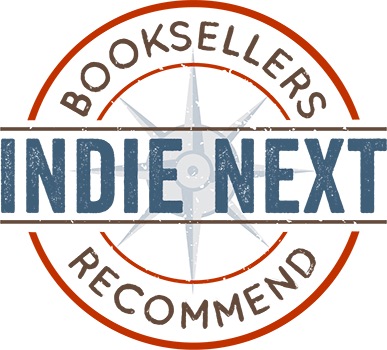 "Adelia is back in this fourth (and my favorite!) installment of the Mistress of the Art of Death series. King Henry II assigns Adelia to accompany his daughter, Joanna, to Italy for her wedding. Mysterious deaths occur amongst the royal procession, and Adelia is the prime suspect. She must uncover the killer and clear her name before the murderer's ultimate goal is accomplished. Once you start this book you won't want to put it down!"
— Erin Kurup, Book House of Stuyvesant Plaza, Albany, NY
View the List
Description
Tess Garritsen calls this one "my favorite book of the year!"

In 1176, King Henry II sends his daughter Joanna to Palermo to marry his cousin, the king of Sicily. Henry chooses Adelia Aguilar to travel with the princess and safeguard her health. But when people in the wedding procession are murdered, Adelia and Rowley must discover the killer's identity, and whether he is stalking the princess or Adelia herself.
About the Author
Ariana Franklin is the pen name of British writer Diana Norman. A bestselling author and former journalist, she lives in England with her husband, the film critic Barry Norman.
We learn early on that Adelia has refused Rowley's proposal because of her desire to be an independent woman. She also believes that she would "fail as a wife to an ambitious man." What benefits do you feel Adelia forfeited by not marrying Rowley? Do you think King Henry II would have been less inclined to send Adelia into harm's if she were a married woman? Why or why not?
As the Bishop of Saint Albans, Rowley's allegiance is to his King. Adelia's loyalty as a doctor lies with patients. Where does family fall in Adelia and Rowley's list of priorities? Do you think this level of priority remains the same for both characters throughout the story? What experiences influence Adelia and Rowley's perspectives on family and do they ever find a common ground?
Both Adelia and Rowley are defined by their sense of adventure and their quest for knowledge. Their daughter Allie has inherited both of these characteristics and put her own unique twist on them­­—she is quickly becoming a "doctor" to animals. If Rowley loves Adelia for her talents and intellect, why do you think he wants to prevent his daughter from following her interests and pursuing her dreams? How do you think Rowley would behave if Allie were a boy? Why doesn't Rowley ever stand in the way of Adelia's passions or occupation? Or does he?
The women throughout this story seem to attain and maintain power in one of three ways: Knowledge, lineage and sex. How will the lives of Adelia, Fabrisse and Joanna differ from one another even though all three are figures of authority? Whose leadership is the strongest, most effective, most respected and why?
Adelia has accepted her role as "the bishop's mistress," but refuses to take money from her lover. Why do you think this irritates Rowley so much? What are Rowley's expectations of his partner? Do men or women perpetuate these expectations more and why? Other than Adelia, which characters break from these expectations imposed upon them by society?
We are introduced to three men of the royal family over the course of the story: Henry the Young King, Richard the Lionheart and King Henry II. Which of these characters do you feel is most qualified to lead this country? What prevents the others from accomplishing this goal? How do the people's perceptions of these men and reality differ? Compare and contrast each of them.
Adelia and Mansur's culture, religion and occupation make them a rather unique team. How do these characteristics influence the behavior of others around them? What advantages do they gain from their diversity? What disadvantages and dangers do they face because of it? Which of their characteristics is the most difficult to possess when threatened by ignorance and intolerance?
Scarry terrorizes Adelia throughout the course of the story, but he's far from the only enemy in her world. The churchmen, the King, and the ignorance of others can easily be listed among her adversaries. Which of these three outside forces is the greatest threat to Adelia's life? Which of these obstacles has changed her most throughout the story/the series? How can she defend herself against or defeat any or all of these foes? What other negative forces rise against her during the story?
It comes as no surprise that the emotional scars left on victims of rape are the same no matter what century the deplorable act occurs in. After alluding to her own experiences, why do you feel Mistress Blanche was unable to change her attitude towards Adelia as she comforted Boggart? Why didn't Sir Nicholas's attack bring the women of the procession closer? What other events could have helped to bond this group but failed because of other factors? What reasons prevent these women from getting along?
Adelia has doubts about Admiral O'Donnell from the moment they meet. From where does this mistrust originate? How does he give her reason to be suspicious of him throughout the story? At what point in the journey do you feel O'Donnell falls for Adelia? Do you think Rowley ever becomes aware of O'Donnell's feelings/intentions and, if so, how does this put a strain on their relationship and the journey?
Adelia's first instinct when the head laundress is found dead was to stop the journey and search for clues to narrow in on the murderer. With tensions high, and Adelia facing accusations of being able to curse all those who oppose her, Mansur refuses to support Adelia. Was walking away from this murder the right decision and why? Did Mansur's personal feelings prevent Adelia from uncovering the truth about Brune's death? How could this crime have been solved without putting both Adelia and Mansur's lives at risk?
Do you feel Scarry could have been discovered earlier in the journey? How could Rowley and Bolt have been more proactive in their search for and protection against Scarry? Were Locusta's intentions ever questioned and what clues should have revealed his true identity during the journey to Sicily? Do you think Sir Nicholas and Brune's murders had anything to do with Locusta's inability to remain undetected? Could one of them have suspected him of being an imposter?
"William's lucky—he's getting a sweet-tempered bride instead of a dead one." When Joanna is dying from appendicitis, the biggest concern to Mistress Blanche, and the majority of the royal procession, is the evidence of an operation that will save the princess's life. How do you think the situation would have differed had Joanna been diagnosed in the presence of her father? Would anyone have been concerned if Joanna were already married? Much like beauty, what other insignificant concepts are given far too much importance during the 12th century? Who is responsible for the weight of these concepts and opinions?
"They will know, as I know, that these are there people,' Aveyron had said. 'But if I am to satisfy our informant, while at the same time avoid bringing the Plantagenet's wrath on my head, it is they who, like Pontius Pilate, must wash their hands and permit the execution. And I want it in writing." Why were Father Gerhardt and the Bishop of Aveyron so willing to trust Scarry and agree to his terms? Why did Dr. Arnulf and Father Guy do nothing to investigate the identities of the prisoners in Aveyron? Do you feel their actions were deliberate? What punishment, if any, should Henry Plantagenet have carried out upon any or all of these individuals?
"We're helpless, we women," Adelia confides to Emma. Women in the 12th century were subjected to numerous irrational laws and obstacles. Whether written or unspoken, these barriers were present in every level of society. Discuss how common law, marital law, divine law and other issues hindered life for women in 1178.