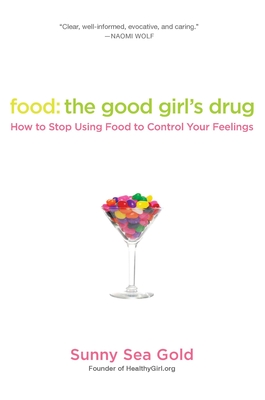 Food (Paperback)
The Good Girl's Drug: How to Stop Using Food to Control Your Feelings
Berkley Books, 9780425239032, 238pp.
Publication Date: April 5, 2011
* Individual store prices may vary.
Description
Sunny Sea Gold started fighting a binge eating disorder in her teens. But most books on the topic were aimed at older women, women she had a hard time relating to. Calling on top psychiatrists, nutritionists, and fitness experts, Sunny offers real advice to a new generation fighting an age-old war. With humor and compassion from someone who's seen it all, Food: The Good Girl's Drug is about experiences shared by many women-whether they've been struggling with compulsive overeating their whole lives, or have just admitted to themselves, that yes, it's more than just a bad habit.
About the Author
Sunny Sea Gold is a deputy editor at Redbook magazine and the former health editor of both Glamour and Seventeen. She is the founder of the online overeating support site www.healthygirl.org and lives in Brooklyn with her husband.