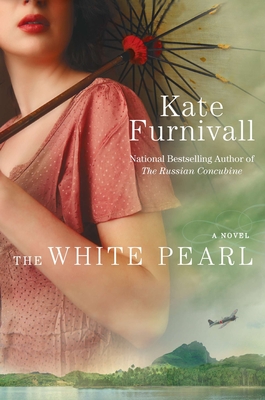 The White Pearl (Paperback)
Berkley Publishing Group, 9780425241004, 433pp.
Publication Date: March 6, 2012
Description
National bestselling author of The Russian Concubine, Kate Furnivall spins a tale of war, desperation, and the discovery of love off the coast of Malaya.
Malaya, 1941. Connie Thornton plays her role as a dutiful wife and mother without complaint. She is among the fortunate after all-the British rubber plantation owners reaping the benefits of the colonial life. But Connie feels as though she is oppressed, crippled by boredom, sweltering heat, a loveless marriage. . .
Then, in December, the Japanese invade. Connie and her family flee, sailing south on their yacht toward Singapore, where the British are certain to stand firm against the Japanese. En route, in the company of friends, they learn that Singapore is already under siege. Tensions mount, tempers flare, and the yacht's inhabitants are driven by fear.
Increasingly desperate and short of food, they are taken over by a pirate craft and its Malayan crew making their perilous way from island to island. When a fighter plane crashes into the sea, they rescue its Japanese pilot. For Connie, that's when everything changes. In the suffocating confines of the boat with her life upended, Connie discovers a new kind of freedom and a new, dangerous, exhilarating love.
About the Author
Kate Furnivall was born in Wales and currently lives in Devon, England. Married and the mother of two sons, she has working in publishing and television advertising. She drew inspiration for The Russian Concubine from her mother s experiences as a White Russian refugee in China."
Who was your favourite character and why?
Who was your least favourite character and why?
Did you know much about the historical background to the novel before starting it? What did it add to the reading experience? How has the author used her research?
What do you think of Connie as the heroine of the novel? How does Connie change through the course of the book? Do you think she makes the right choices in her life?
What do the characters of Maya and Razak tell you about Malaya at this time? How did you feel about their determination to exact revenge on Connie?
What do you feel are the main themes in The White Pearl?
What are the differences, and similarities, between Connie and Maya?
How would you describe the atmosphere on the boat?
Did you trust Fitz, as Connie does, through the book?
Did the ending take you by surprise and do you think Connie made the right choice?
Advertisement