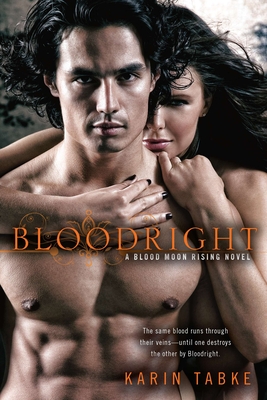 Bloodright (A Blood Moon Rising Novel #2) (Paperback)
Berkley, 9780425243015, 352pp.
Publication Date: April 3, 2012
* Individual store prices may vary.
Description
The coming of the Blood Moon will lead two Lycan packs into war, spur two rival brothers into conflict, and spark an act of vengeance so evil that its effects will be felt for generations.

One woman stands at the center of it all...
After years of waiting, the Blood Law is at last avenged. Lycan Alpha Lucien Mondragon takes revenge on his brother, Rafael. Lucien is poised to slay Rafael's life mate, the Lycan/Slayer half-breed Falon- but cannot complete the kill. For Falon's mystical powers and fiery nature awaken a heart Lucien thought long dead. Instead of ending her life, Lucien defiantly marks Falon as his own, tormenting his brother to insanity and spurning Rafael's blood thirst for his own revenge.
Though terrified by the savage Lucien, Falon finds herself inexplicably drawn to his primal rage and strength by a desire she cannot resist. Torn between the true love she has for Rafael and the burning hunger she holds for Lucien, Falon knows that the will of her heart will lead her to her destined life mate. But it may also doom the Alpha brothers-and the Lycan race-to extinction...
About the Author
Karin Tabke is a full-time writer who draws on a lifetime of stories and backdrops that few outside of the law enforcement community ever see, let alone hear about. Controlled chaos now reigns supreme through the pages she writes, where hot heroes serve, protect, and pleasure from page one to the end. Visit her at www.KarinTabke.com.