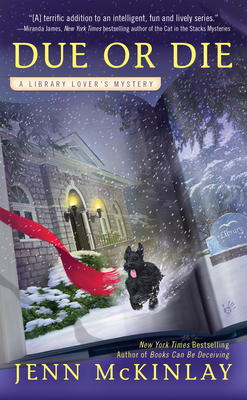 Due or Die (A Library Lover's Mystery #2) (Paperback)
Berkley, 9780425246689, 304pp.
Publication Date: March 6, 2012
* Individual store prices may vary.
Description
Answering tricky reference questions is excitement enough for library director Lindsey Norris. Until a murder is committed in her cozy hometown of Briar Creek, Connecticut, and the question of who did it must be answered before someone else is checked out--for good.
About the Author
The hardest decision New York Times bestselling author Jenn McKinlay ever had to make was what to major in during college. Then she discovered the sanctuary of the library and library science—a major that allowed her to study all the subjects. She loves working as a librarian. After all, what other occupation allows you to research the ethnobotanical properties of agave, perform a puppet show for twenty wiggly toddlers and try to answer why the rabbit's foot is considered lucky, all in the same day? Jenn is also the author of the Cupcake Bakery Mysteries, the Hat Shop Mysteries and the Bluff Point romance series. She lives in Scottsdale, Arizona, in a house that is overrun with books, pets, kids and her husband's guitars.