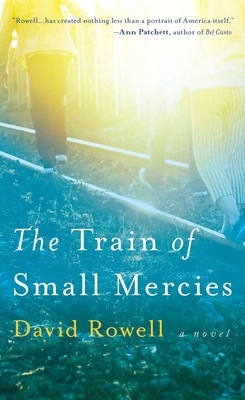 The Train of Small Mercies
Paperback

* Individual store prices may vary.
Other Editions of This Title:
Digital Audiobook (10/12/2011)
Hardcover (10/13/2011)
Hardcover, Large Print (3/7/2012)
Compact Disc (10/13/2011)
MP3 CD (10/13/2011)
Audio Cassette (10/1/2011)
November 2011 Indie Next List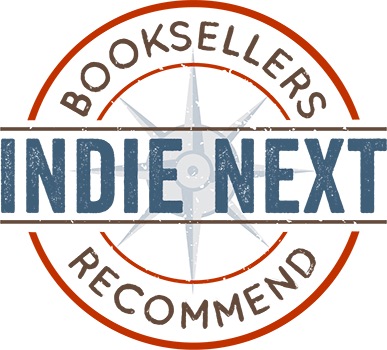 "Old and young, black and white, nuns and bikers, girls in bikinis and men in military uniforms, all gathered to pay homage to Robert Kennedy as his funeral train passed by. This novel depicts a day in the lives of six characters who are looking for hope in an America overcome by grief. All ask the same question: Who now will stand up for those who need championing? A stunning debut!"
— Karen Briggs, Great Northern Books and Hobbies, Oscoda, MI
View the List
Description
In this stunning debut, David Rowell depicts disparate lives united in the extraordinary days that followed an American tragedy.
On June 8, 1968, as the train carrying Robert F. Kennedy's body travels from New York City to Washington D.C., the nation mourns the loss of a dream. As citizens congregate along the tracks to pay their respects, Michael Colvert, a New Jersey sixth grader, sets out to see his first dead body. Delores King creates a tangle of lies to sneak away from her controlling husband. Just arrived in the nation's capitol to interview for a nanny position with the Kennedy family, Maeve McDerdon must reconcile herself to an unknown future. Edwin Rupp's inaugural pool party takes a backseat to the somber proceedings. Jamie West, a Vietnam vet barely out of high school, awaits a newspaper interview meant to restore his damaged self-esteem. And Lionel Chase arrives at Penn Station for his first day of work—a staggering assignment as a porter aboard RFK's funeral train.
Praise For The Train of Small Mercies…
Review by Julia Glass, author of Three Junes and The Widower's Tale

Among several impressive debut novels I've read in recent years, David Rowell's is a hands-down standout; in fact, it's hard to believe this book is his first. Like Colum McCann's
Let the Great World Spin
—equally masterful in its plotting, equally moving in its kaleidoscopic ensemble of perspectives—
The Train of Small Mercies
takes us to the heart of a quiet but resonant moment in American history and, through that moment, deep into the hearts of numerous characters whose ordinary lives are touched and changed by the events of a single day.
According to an author's note at the end of the novel, Rowell was inspired by the Paul Fusco photographs collected in the book
RFK Funeral Train
. In 1968,
Look
magazine assigned Fusco to document Robert Kennedy's funeral in Arlington Cemetery—and to ride the train carrying the senator's body from New York's Penn Station to Union Station in Washington, D.C. En route, Fusco shot more than a thousand photographs of the mourners along the train tracks.
Through the eyes of imagined witnesses to the passage of that train (some intent on paying homage, others there by happenstance or obligation), Rowell creates an intricately linked chain of stories—each one utterly captivating—that coalesce into a vision of America in a year of turbulent change. Yet there is nothing "studied" or stiff about Rowell's authentic portrait of this legendary moment in our history, and his ability to give us a window on that era through a wide range of particular viewpoints is simply stunning, whether he's writing about a black Pullman porter whose first day on the job happens to be on the funeral train, a Vietnam vet struggling to find a new normal after losing a leg, a young Irish nanny who'd been hoping to land a job with the senator's family, or a sixth-grade boy making the best of life after his parents' divorce. All told, Rowell holds the reader in a state of wonder and suspense through half a dozen tales that come together gorgeously as one.
The Train of Small Mercies
shows us how the tiniest private moments are often inextricable from the most monumental public events, how collectively they define nothing less than history itself. What a generous and versatile imagination Rowell has; I can't wait to see what he does next.


"[Rowell] has created nothing less than a portrait of America itself."—Ann Patchett, author of Bel Canto

"A novel of transcendent literary vision."—Wells Tower, author of Everything Ravaged, Everything Burned
"What a tapestry, so evocative!"—Elizabeth Strout, author of Olive Kitteridge
"[A] rich and vivid novel." —Ron Carlson, author of The Signal
Berkley, 9780425247457, 320pp.
Publication Date: June 5, 2012
About the Author
DAVID ROWELL is an editor at The Washington Post Magazine and has taught literary journalism at American University. He lives in Silver Spring, Maryland, with his wife and sons. This is his first novel.
The novel is a work of fiction based on actual events. What do we as readers gain from the way the novel is structured (state by state)? What is the significance of depicting the lives of those living in the different states during that period of history? Each character in the novel is different from the next—racially, socially, etc. Why does the author include numerous characters of various backgrounds? Do their differences play into the mood of the novel?
Storytelling is a favorite pastime for Maeve. Even though her mother regarded it as "foolishness," Maeve and her father believed storytelling was a creative and powerful talent (page 18). Do you think storytelling is an important part of every day life? Do you think storytelling is a talent or a skill a person can hone?
At the start of the novel, Lionel brushes off his train job as just another summer job. But his father believes it to mean a lot more: "Son, that's not just a uniform…The guard at the bank, he's wearing a uniform. Man who sells tickets at the box office, that's a uniform. You're working for the railroad; you're in the brotherhood, son. And that's not just the Pullmans. That's all trainmen," (page 34). Why is Lionel's father so passionate about working on the train? What does it mean economically to have that position?
How do you explain Edwin's extreme excitement regarding having a pool party? Is he trying to compensate for something? Does he believe that by having the party the tension between him and his wife will dissipate? What is your reaction to Edwin's feelings for Georgia?
Describe Michael's relationship with his father. How did you feel when you read about how the police took Michael away from his father and accused him of kidnapping? Do these kinds of memories contribute to Michael's erratic behavior—such as running on train tracks ("The fun of it was seeing how close you could cut it" page 152)?
How would you characterize Delores both as a wife and a mother? Why does she feel the need to lie to husband about going to the funeral procession?
Explore Jamie's relationship with his sister, Miriam. How do you explain their issues with each other? Jamie mentions to Roy that he feels like those around him are overly charitable and acting like he is "some sickly little kid" (page 168). Do you agree? How should his friends and family treat him?
On page 192, Lionel discusses Adanya and the upcoming birth of their child. Why isn't he excited about the pregnancy? Why would he want to put the child up for adoption? Do you think his feelings for her are long lasting?
What was your reaction to the fight between Lionel and the other men (page 231)? What was the root of the problem? The fact that he was talking to their dates? Was it Lionel's job?
Do you blame Delores for Rebecca's injury? Why didn't she take her to the hospital immediately after the fall? Was she afraid? Do you think Rebecca ever fully recovered? What would you have done in that situation?
Were you surprised by Lionel's confidence at the end of the novel? He mentions that he wants to be reunited with Adanya, make it through college, make his parents proud, and never have any man put his hands on him (page 245). How do you think he will first set out to achieve these goals? What advice would you give to him?
Imagine Maeve's life after the novel. How does it unfold? What role will her love of storytelling play in that life?
What did you think of Roy's article? Do you think his interview was biased? Should he have interviewed Jamie to begin with?
How much did you know about Robert Kennedy's funeral train procession prior to reading the novel? What kind of resolution does a person achieve by viewing the deceased? Is it curiosity or faith-based resolution—or is it based on something else? If you were given the opportunity, would you have waited to see RFK's train?
or
Not Currently Available for Direct Purchase