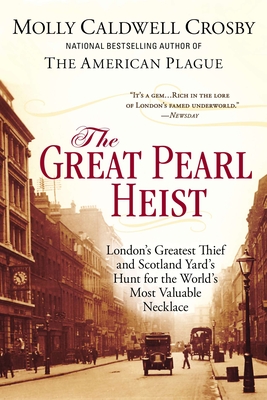 The Great Pearl Heist (Paperback)
London's Greatest Thief and Scotland Yard's Hunt for the World's Most Valuable N Ecklace
Berkley Books, 9780425253731, 288pp.
Publication Date: December 3, 2013
* Individual store prices may vary.
December 2012 Indie Next List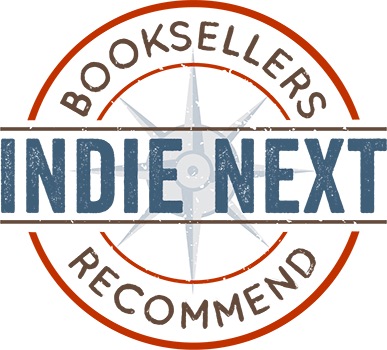 "This is the true story of the heist of the most valuable pearl necklace in the world in 1913 London by one of the biggest international jewel thieves and the man who sent him to jail. This little-known case is a great read about how Scotland Yard began to use forensic sleuthing to solve crimes as well as a compelling description of how the criminals were almost able to get away with the theft."
— Beth Carpenter, The Country Bookshop, Southern Pines, NC
View the List
Description
London, 1913. An exquisite strand of pale pink pearls, worth more than the Hope Diamond, has been bought by a Hatton Garden broker, capturing the attention of both jewelers and thieves. In transit to London from Paris, the necklace vanishes without a trace. Joseph Grizzard, "the King of Fences," is the leader of a vast gang of thieves in London's East End. Having risen from the deadly streets to become a wealthy family man, Grizzard still cannot resist the sport of crime, and the pearl necklace proves an irresistible challenge. Inspector Alfred Ward has joined the brand-new division of the Metropolitan Police known as "detectives." Having caught some of the great murderers of Victorian London, Ward is now charged with finding the missing pearls and the thief who stole them. In the spirit of The Great Train Robbery, this is the true story of a psychological cat-and-mouse game. Thoroughly researched and compellingly colorful, The Great Pearl Heist is a gripping narrative account of this little-known, yet extraordinary crime.
About the Author
Molly Caldwell Crosby is the national bestselling author of Asleep: The Forgotten Epidemic That Remains One of Medicine's Greatest Mysteries and The American Plague: The Untold Story of Yellow Fever, the Epidemic That Shaped Our History, which has been nominated for several awards. Crosby holds a master of arts degree in nonfiction and science writing from Johns Hopkins University and previously worked for National Geographic magazine. Her writing has appeared in Newsweek, Health, and USA Today, among others.
Praise For The Great Pearl Heist: London's Greatest Thief and Scotland Yard's Hunt for the World's Most Valuable N Ecklace…
"The Great Pearl Heist not only tells the thrilling story of a seemingly impossible theft, it immerses readers in the pre-war world of 1913 London and the extraordinary life of one of history's most skilled and clever thieves."—Candice Millard, author of The River of Doubt and Destiny of the Republic

"Fast-paced, full of twists and turns, and rich in detail…Crosby tells a fascinating story rooted in such deep historical research that we can practically watch the drama unfold in real time."—Jeffrey H. Jackson, author of Paris Under Water

"Culled from archival research of newspaper accounts, Scotland Yard case files, and memoirs of noted thieves, Crosby turns back the clock to a winning true crime tale involving two superior minds—a very capable detective and a wily gentleman criminal—in a jewel heist at the dawn of twentieth-century England...The author highlights the case's major influence on British crime detection and the legal system, adding a dash of color and realism."—Publishers Weekly

"Crosby incorporates pearl legends and facts, as well as a great deal of history surrounding the hardships of pearl diving and the intricacies of pearl trading before World War I...Crosby's thriller-style account is backed up by her intensive research."—Booklist