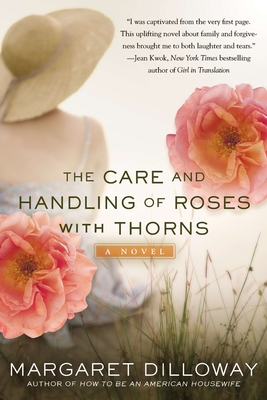 The Care and Handling of Roses with Thorns (Paperback)
A Novel
Berkley, 9780425260975, 416pp.
Publication Date: July 2, 2013
Other Editions of This Title:
Digital Audiobook (11/1/2012)
Hardcover (8/2/2012)
Hardcover, Large Print (11/22/2012)
* Individual store prices may vary.
August 2012 Indie Next List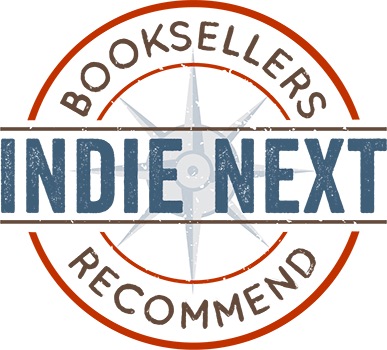 "Galilee Garner needs a kidney transplant. At 31, single, and teaching science in a private school, she breeds roses for pleasure. Dialysis every other day and her roses keep her life busy and organized. Then her 15-year-old niece shows up at school needing a place to live, and turns Galilee's life upside down. No longer able to think only of herself, she must come to terms with her responsibilities, and eventually realizes that change is inevitable, and could even be for the better!"
— Beth Carpenter, The Country Bookshop, Southern Pines, NC
View the List
Description
Winner of the ALA Reading List Award

Difficult and obstinate. Thriving under a set of specific and limited conditions. That pretty much describes me. Maybe that's why I like these roses so much.

Roses are Galilee Garner's passion. An amateur breeder, she painstakingly cross-pollinates her plants to coax out new, better traits, striving to create a perfect strain of her favorite flower, the Hulthemia. Her dream is to win a major rose competition and one day have her version of the bloom sold in the commercial market.

Gal carefully calibrates the rest of her time to manage the kidney failure she's had since childhood, going to dialysis every other night, and teaching high school biology, where she is known for her exacting standards. The routine leaves little room for relationships, and Gal prefers it that way. Her roses never disappoint her the way people have.

Then one afternoon, Riley, the teenaged daughter of Gal's estranged sister, arrives unannounced to live with her, turning Gal's orderly existence upside down. Suddenly forced to adjust to each other's worlds, both will discover a resilience they never knew they had and a bond they never knew they needed.
About the Author
Margaret Dilloway lives in Southern California with her husband and their three young children. This is her second novel.
Praise For The Care and Handling of Roses with Thorns: A Novel…
"I was captivated from the very first page. This uplifting novel about family and forgiveness brought me to both laughter and tears."—Jean Kwok, New York Times bestselling author of Girl in Translation

"Rapturous. To say I loved this book is an understatement."—Caroline Leavitt, New York Times bestselling author of Pictures of You

"A touching, moving story…Margaret Dilloway is a gifted, talented writer."—Darien Gee, author of Friendship Bread

"Galilee Garner is as prickly, thorny, and gracefully sweet as one of her prize roses."—Tiffany Baker, New York Times bestselling author of The Little Giant of Aberdeen County

"Even readers with black thumbs will be enchanted by the bramble beauty that is Galilee Garner. Dilloway has cultivated a fascinating plot in the rich science and magic of flower breeding. A story about family and the ways in which the unexpected blossom is often the most cherished. This novel is a rose personified."—Sara McCoy, author of The Baker's Daughter and The Time It Snowed in Puerto Rico

"Believable situations with well-drawn characters make this novel as lovely as the roses Gal tends. Dilloway's second novel is a captivating study of how love and understanding nurture our lives. Engaging, enlightening, thoughtful, this is a winner."—Library Journal
Consider the title of the book – what multiple meanings might it convey?
In the early chapters, as we're getting to know Gal as a character, what is your opinion of her?Does her struggle with kidney disease affect your perception of her character?
Gal often views the world in black and white, and is inclined to stick to rules in the name of order and fairness.But at times, other adults in the story question or undermine her decisions, believing that individual circumstances merit a special response.Whom did you agree with during these conflicts?Do you see rules more as guidelines that should be flexible, or do exceptions make rules meaningless?
The book highlights the complex and fraught system of organ donation, where in the face of a limited supply of organs, potential recipients must be ranked according to criteria that may not always seem fair . . . and this ranking can mean the difference between life and death.Do you agree with Gal's implication that she's more deserving of a kidney than Mark?What criteria would you take into account if you were doing the ranking?
Gal's interactions with Dr. Blankenship show the sometimes difficult relationship between doctors and patients.What factors might account for such conflicts?What could Gal and Dr. Blankenship have done better to resolve these issues?
Riley comes to live with Gal at a fragile time, during her teenage years when she's still trying to identify interests, solidify skills, and find her passions.How does living with Gal help her grow in these respects?Which other adults and peers also influence her development?
Irresponsible, flaky Becky is an interesting foil to Gal, who is rigidly consistent in both her outlook and actions.Did your opinion of Becky change over the course of the novel?Do you sympathize at all with the struggles she faces, and the choices she makes?
As we learn in the book, rose breeding and cultivation is both a competitive endeavor that can lead to financial gain, and a collegial undertaking in which fellow hobbyists share tips and information for mutual benefit.How do Gal and the other breeders handle the fine line between sharing and competing?Do you think Gal's anger toward Byron was justified?
In what ways does Gal transform by the end of the story, as a teacher, sister, friend, and stand-in parent?