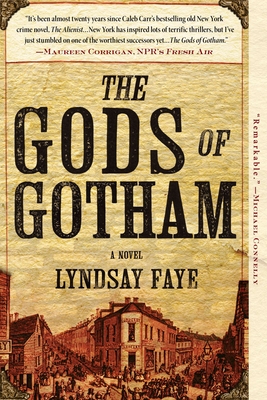 The Gods of Gotham (A Timothy Wilde Novel #1)
Paperback

* Individual store prices may vary.
Other Editions of This Title:
Digital Audiobook (3/14/2012)
Paperback (3/1/2012)
Hardcover (3/1/2012)
Hardcover, Large Print (7/6/2012)
Hardcover (3/15/2012)
April 2012 Indie Next List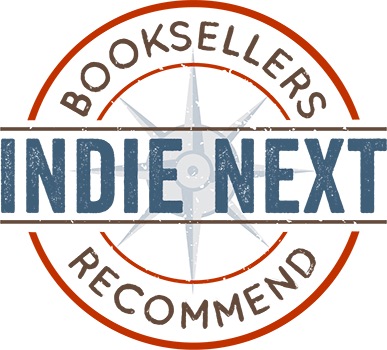 "It is 1845 in New York City and its first police force has hit the streets at the same time the potato famine has hit Ireland. As the Irish pour into the city so does the hatred, bigotry, and violence that Timothy Wilde, a newly hired copper star, is expected to eradicate. The Gods of Gotham transports the reader back to the sights, smells, sounds, and lingo of 1840s New York City utilizing vivid characters, a stunning setting, and language that will grab you and not let go."
— Karen Briggs, Great Northern Books and Hobbies, Oscoda, MI
View the List
Description
One of Publishers Weekly's Top Ten Mystery/Thrillers of the Year
One of Kirkus Reviews' Ten Best Crime Novels of the Year
One of Gillian Flynn's "Recommendations for the Season" on Today
Edgar(R) Award Nominee for Best Novel
ALA Reading List Award for Best Mystery

1845: New York City forms its first police force. The great potato famine hits Ireland. These two events will change New York City forever….

Timothy Wilde tends bar, saving every dollar in hopes of winning the girl of his dreams. But when his dreams are destroyed by a fire that devastates downtown Manhattan, he is left with little choice but to accept a job in the newly minted New York City Police Department.

Returning exhausted from his rounds one night, Tim collides with a girl no more than ten years old… covered in blood. She claims that dozens of bodies are buried in the forest north of Twenty-Third Street. Timothy isn't sure whether to believe her, but as the image of a brutal killer is slowly revealed and anti-Irish rage infects the city, the reluctant copper star is engaged in a battle that may cost him everything…
Praise For The Gods of Gotham (A Timothy Wilde Novel #1)…
"
The Gods of Gotham
is a wonderful book. Lyndsay Faye's command of historical detail is remarkable, and her knowlege of human character even more so. I bought into this world in the opening pages and never once had the desire to leave. It's a great read!"—Michael Connelly
"The launch of a brilliant new mystery series, set in 1845 New York City: Irish Potato Famine, the birth of the police force, brothels and bedlam."-- Gillian Flynn
"It's been almost twenty years since Caleb Carr's bestselling Olde New York crime novel,
The Alienist
, was published, and I cant count the number of times since then that someone has asked me if I can recommend a suspense story anything 'like it.' Well, New York has inspired lots of terrific thrillers, but I've just stumbled on one of the worthiest successors yet. Lyndsay Faye's novel,
The Gods of Gotham.
"—Maureen Corrigan, NPR's
Fresh Air
"If your concept of paradise is popping in a DVD of Gangs of New York while rereading Caleb Carr's The Alienist, then put Lyndsay Faye's The Gods of Gotham on your to-buy list."—USA Today
"There's enough excitement here to cause anyone's veins to quiver."—The Washington Post
"Riveting."—The New York Times
G.P. Putnam's Sons, 9780425261255, 480pp.
Publication Date: March 5, 2013
About the Author
Lyndsay Faye is the author of the critically acclaimed Dust and Shadow and is featured in The Best American Mystery Stories 2010. Faye, a true New Yorker in the sense that she was born elsewhere, lives in Manhattan with her husband, Gabriel.
Timothy Wilde's understanding is deeply hampered by his own misconceptions about his loved ones —in particular, Mercy Underhill and his brother Valentine. How unreliable a narrator is Tim? In what ways is he careful to present the whole story, and in what ways does he fail to do so?
The city of New York itself is a significant character in The Gods of Gotham. How would you characterize Timothy's uneasy relationship with New York? How is it affected by the fact that he was born there? How do you feel about New York City, either as a native, a transplant, a visitor, or a complete stranger, and did that feeling change your perception of the novel?
In reference to an Irish laborer being taunted by an American in Chapter Seven, Tim says, "It's always someone in these parts, being made small, being made to wear that look." Does this idea reflect you or your family's immigration experience? In what ways were the hardships endured by the Irish immigrants comparable to or different from later groups like Hispanics, Asians, and Middle Easterners? Have we overcome xenophobia, or does it still plague immigrant Americans?
Timothy watches the unfolding battle between the Catholic and the Protestant Gods with a certain detachment, but he is constantly making moral judgment calls. How spiritual a man is Timothy? What role do you think religion plays in his life? How has it affected him to grow up in two worlds, one Protestant and one highly secular?
Mercy Underhill and Silkie Marsh are very different women, but each is immensely affected by the narrow role relegated to females in the 19th century. How does each make her own bid for independence? How closely are economics tied to autonomy for Mercy and for Silkie, and in what ways?
Valentine Wilde's list of "dubious pastimes," according to Timothy, includes narcotics, alcohol, bribery, violence, whoring, gambling, theft, cheating, extortion, and sodomy. Despite this, Timothy often defines himself in direct comparison to Valentine's attributes. Do you find Val a sympathetic character? What is the true north of Valentine's moral compass, and how does he adhere to it? Which of his "dubious pastimes" are ethically defensible?
Did the ambitious and semi–lawless world of the thuggish Democratic Party seem foreign to you, or familiar? How do religion and politics intersect in The Gods of Gotham, and how do they intersect in our current political system?
In what ways is flash language a dialect? A code? A lifestyle? A community? Are people defined by their language in The Gods of Gotham, and are they still defined by language today?
In the 19th century, children were often required to earn their own livelihoods, both on the streets and in other settings. In what ways do characters like Bird, Neill, Ninepin, and the other newsboys and child prostitutes act like adults? Would their behavior seem strange to the modern observer? Many types of class warfare are delineated in The Gods of Gotham; is the struggle of children vs. adult predators another example?
During the 1830's into the 1840's, child prostitution was considered a vice that strongly weighed upon the public face of New York City. Upwards of 380 "juvenile harlots," according to historian Timothy Gilfoyle in City of Eros, could be found plying their wares in a single police district. He also reports that reformer and ex-mayor Stephen Allen, when addressing the Society for the Reformation of Juvenile Delinquents, argued that most children had entered prostitution by way of "poverty, neglect, ignorance, and bad company, rather than because of individual or moral depravity." What do you make of Allen's opinion? Does it surprise you that many imagined children entered prostitution willingly?
The Reverend Underhill is a mentor of sorts to Timothy, and yet he proves to be Tim's adversary. To what extent are Tim's feelings about Mercy mixed up with his final treatment of the Reverend? Is the Reverend ever a positive force? To what extent are Thomas Underhill's actions motivated by love? To what extent are Timothy's, and how do his actions differ from the Reverend's?
George Washington Matsell was a very divisive figure during his era. Were you surprised to find that so many were against the formation of a police force? Matsell was also a student of popular civics and family planning, which were both scandalous reading material at the time. How do you feel about the first NYC Chief of Police endorsing birth control? Do you think Matsell was socially or politically ahead of his time?
In the 19th century, people looked upon the possibility of being dissected after death with the greatest aversion, setting guards over new graves until the body had begun decomposition and inventing unbreakable locks for coffins. Dr. Palsgrave wants more than anything to cure children, and thus buys corpses from an utterly ruthless woman. Do his ends justify his means? Do you think Timothy's idealism caused him to let Dr. Palsgrave off too easily? Dr. Palsgrave is unaware that Silkie's children know about him, and equally unaware that she speeds their deaths. Do you find the doctor an intelligent character, or a naïve one? Were you surprised to learn that alchemy and science were once closely tied?
Read "Gods of Gotham: Race Crimes, the Sacred Hatred" by Reading Group Choices' Neely Kennedy for discussible topics and themes!
or
Not Currently Available for Direct Purchase