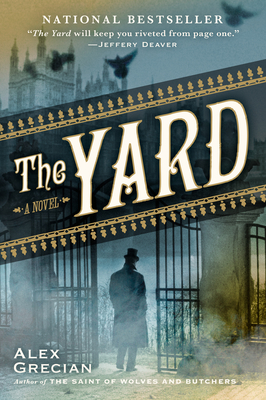 The Yard (Paperback)
G.P. Putnam's Sons, 9780425261279, 448pp.
Publication Date: April 2, 2013
June 2012 Indie Next List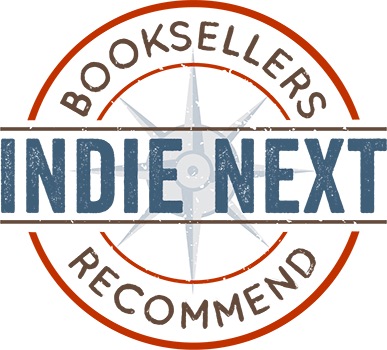 "Hard on the heels of the failure of the Metropolitan police to catch Jack the Ripper, a London bobby is found murdered in a horrific fashion. With a style that is light and witty, juxtaposed with the grimness of the underbelly of 19th century London, Grecian has concocted a delightful recreation of the early days of Scotland Yard. Action, suspense, with characters both unsavory and sympathetic -- this is a joy to read!"
— Jennie Turner-Collins, Joseph-Beth Booksellers, Cincinnati, OH
View the List
Description
1889, LONDON.
JACK THE RIPPER'S REIGN OF TERROR IN FINALLY OVER, BUT A NEW ONE IS JUST BEGINNING. Victorian London--a violent cesspool of squalid depravity. Only twelve detectives--The Murder Squad--are expected to solve the thousands of crimes committed here each month. Formed after the Metropolitan Police's spectacular failure in capturing Jack the Ripper, the Murder Squad suffers the brunt of public contempt. But no one can anticipate the brutal murder of one of their own... A Scotland Yard Inspector has been found stuffed in a black steamer trunk at Euston Square Station, his eyes and mouth sewn shut. When Walter Day, the squad's new hire, is assigned to the case, he finds a strange ally in Dr. Bernard Kingsley, the Yard's first forensic pathologist. Their grim conclusion: this was not just a random, bizarre murder but in all probability, the first of twelve. Because the squad itself it being targeted and the devious killer shows no signs of stopping before completing his grim duty. But Inspector Day has one more surprise, something even more shocking than the crimes: the killer's motive.
About the Author
Alex Grecian is the author of the long-running and critically acclaimed graphic novel series Proof. He lives in the Midwest with his wife and son, The Yard is his first novel.
Praise For The Yard…
"Grecian has a talent for capturing gory details…extremely vivid (and strangely moving)…Bounding from the workhouse to the lunatic asylum to the stinking streets, [Grecian] does outstanding descriptive work on the mad and the maimed, the diseased and the demented. If Charles Dickens isn't somewhere clapping his hands for this one, Wilkie Collins surely is."—The New York Times Book Review

"Jack The Ripper has disappeared into the mist of Victorian London. But Scotland Yard—shamed and embarrassed over its failure to catch the taunting madman—must carry on…an absorbing launch pad for a new series built around the detectives who are finding their way in the new business of criminology. Fingerprinting, saving evidence, comparing notes from different crimes to see if there's a pattern, even something as simple as working in pairs are all novel, untested ideas tried out for the first time…[a] mix of historical facts and vivid fictional creations. It's great fun…Grecian's debut is the promising start of a new series and should be one of the most acclaimed and popular mysteries of the year."—Huffington Post

"Alex Grecian's exuberantly grisly serial killer tale set in 1889 London picks up where the Ripper left off."—The Guardian (UK)

"One can almost taste the grit of the city, smell the soot of the chimneys, and hear the clopping of horses' hooves as the hansoms rumble down cobbled streets. Alex Grecian builds his readers a world in Victorian London and populates it with good guys you'll want to root for and bad guys you'll want stopped at any cost. The Yard spans about three days, just the amount of time you'll need to race through this intriguing debut novel."—BookReporter.com

"Lusciously rich with detail, atmosphere, and history, and yet as fast paced as a locomotive, The Yard will keep you riveted from page one. It's truly a one—or two—sitting read."—Jeffery Deaver, author of Carte Blanche and The Bone Collector

"A brilliantly crafted debut novel with unforgettable characters. An utterly gripping tale perfectly evokes Victorian London and brings you right back to the depraved and traumatic days of Jack the Ripper."—Lisa Lutz, author of The Spellman Files

"Grecian successfully re-creates the dark atmosphere of late Victorian London."—Kirkus Reviews

"A winner, filled with Victorian arcane and eccentric characters and more humor than one expects from such a work." —The Rap Sheet

"Grecian powerfully evokes both the physical, smog-ridden atmosphere of London in 1889 and its emotional analogs of anxiety and depression. His infusion of actual history adds to this thriller's credibility and punch. A deeply satisfying reconstruction of post-Ripper London." —Booklist

"This excellent murder mystery debut introduces a fascinating cast of characters. Grecian displays a flair for language as well as creating vivid (and occasionally gruesome) depictions of places and events."—Library Journal

"All the gruesome sights, sounds, and smells of a depraved Victorian London are vividly depicted…not for the squeamish. The characterization is particularly adept, and there's even the occasional thought-provoking comment on industrialization and metropolitan Victorian society…Add to it all a few genuinely funny moments courtesy of absurdity and human nature, and you have The Yard: a gripping police procedural mystery and cracking good read. Recommended."—HistoricalNovelSociety.org

"I enjoyed every minute of The Yard. If you like gritty crime stories with a psychological thriller edge then you're in for a treat."—Popcorn Reads
Advertisement