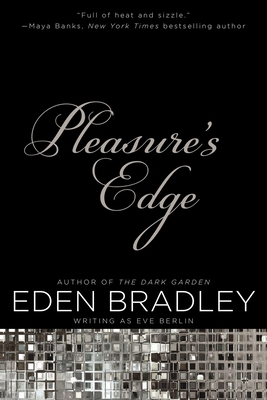 Pleasure's Edge (Edge Novel #1) (Paperback)
Berkley, 9780425267585, 304pp.
Publication Date: October 24, 2012
* Individual store prices may vary.
Description
How do you know…
For beautiful novelist Dylan Ivory, being in control is everything. Then she meets the man who is everything she is not…and everything she wants.
How far you can go…
Alec Walker is a writer of dark psychological thrillers—and a man who lives for thrills. From motorcycles to snowboards to swimming with sharks, there's no end to his lust for excitement. His tastes extend into the bedroom as well, where he lets no rules bind his desires. The only thing he truly fears is love, and allowing someone else to really know him…
Unless you go over the edge?
While researching a book on sexual extremes, Dylan interviews Alec—and longs to taste the temptation he offers. But he's a self-proclaimed dominant and she refuses to surrender control. Slowly and seductively, though, Alec shows her that by letting go and submitting to his every desire she can experience ultimate pleasure. But to keep the woman who for the first time brings him to his knees, can Alec take the ultimate risk and surrender his heart?
About the Author
Eden Bradley aka Eve Berlin has had a life-long fascination with the written word. She has written a number of erotic and romantic novels, novellas, and short stories, including the bestselling novel, The Dark Garden. When she's not writing, you can find her wandering museums and collecting shoes and books.