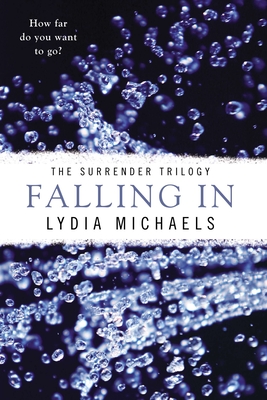 Falling in (Paperback)
Berkley Publishing Group, 9780425275078, 389pp.
Publication Date: October 7, 2014
* Individual store prices may vary.
Description
The beginning of the emotionally charged and highly erotic contemporary romance Surrender trilogy, in which love and trust are the most dangerous games of all... With a dark past that would have shattered most people, Evelyn "Scout" Keats is doing what no one in her bleak world thinks possible--getting off the streets and leaving her impoverished life behind. She's a new maid at the luxurious Patras Hotel and aims to keep her job no matter what. But that doesn't mean she's going to sacrifice her dignity, or let anyone into her heart. The risk of losing either is just too great. When hotel tycoon Lucian Patras discovers Evelyn in a compromising position, he uses everything at his disposal to seduce her--a proposition that both surprises and frightens her. Ignorant to her true circumstances, Lucian relentlessly pursues Scout as a prize to be won. But he is soon given an unforgettable lesson in love and sacrifice when he learns how far Scout has gone to gain her independence and discovers that there are some things money can never buy.
About the Author
Lydia Michaels writes all forms of hot romance. She presses the bounds of love and surprises readers just when they assume they have her stories figured out. From Amish vampyres, to wild Irishmen, to broken heroes, and heroines no man can match, Lydia takes readers on an emotional journey of the heart, mind, and soul with every story she pens. Her books are intellectual, erotic, haunting, always centered on love. She is the author of the Surrender Trilogy, including Breaking Out and Coming Home.
or
Not Currently Available for Direct Purchase