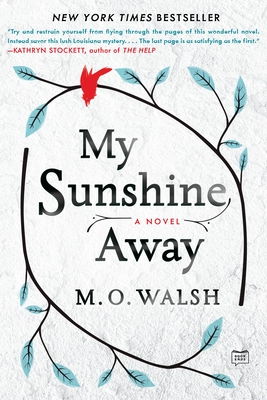 My Sunshine Away
Paperback

* Individual store prices may vary.
Other Editions of This Title:
Hardcover (2/10/2015)
February 2015 Indie Next List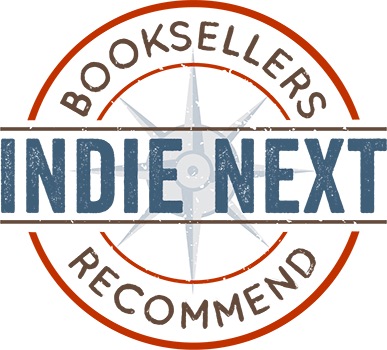 "This debut author offers a wonderfully written story about a boy coming of age in the late '80s in Baton Rouge, Louisiana. It is narrated by a 14-year-old boy who, along with all of the other young males in the neighborhood, is infatuated by 15-year-old Lindy Simpson. Everything changes that summer, when Lindy is brutally raped and no one is ever charged with the crime. Told with a sense of humor, some sadness, and, at times, a wisdom beyond the narrator's 14 years, the story focuses on all of the suspects and shows how suspicion and violence can change lives forever."
— Nancy McFarlane, Fiction Addiction, Greenville, SC
View the List
Description
THE INSTANT NEW YORK TIMES BESTSELLER

"A tantalizing mystery and a tender coming-of-age story...Unputdownable."—Oprah.com

In the summer of 1989, a Baton Rouge neighborhood best known for cookouts on sweltering summer afternoons, cauldrons of spicy crawfish, and passionate football fandom is rocked by a violent crime when fifteen-year-old Lindy Simpson—free spirit, track star, and belle of the block—is attacked late one evening near her home.

For such a close-knit community, the suspects are numerous, and the secrets hidden behind each closed door begin to unravel. Even the young teenage boy across the street, our narrator, does not escape suspicion. It is through his eyes, still haunted by heartbreak and guilt many years later, that we begin to piece together the night of Lindy's attack and its terrible rippling consequences on the once-idyllic community.

Both an enchanting coming-of-age story and a gripping mystery, My Sunshine Away reveals the ways in which our childhoods shape us, and what happens when those childhoods end. Acutely wise and deeply honest, this is an astonishing and page-turning debut about the meaning of family, the power of memory, and our ability to forgive.
 
Named A Book of the Year by NPR, The Dallas Morning News, Kirkus Reviews, and Booklist

An Entertainment Weekly 'Must List' Pick 
Praise For My Sunshine Away…
Praise for My Sunshine Away

"Try and restrain yourself from flying through the pages of this wonderful novel. Instead savor this lush Louisiana mystery that takes you back to what life tasted like when you were still somewhat naïve to the ways of the world. Not just Southern, but American in its vivid Baton Rouge colors and scents, treetops and grasses, My Sunshine Away is the story of how the events of our youth profoundly affect us as adults. The last page is as satisfying as the first. A mystery you cannot wait to solve."—Kathryn Stockett, #1 New York Times bestselling author of The Help

"My Sunshine Away is not a thriller; it is not genre fiction; but it's realism at its finest, and it is a page turner—a story made memorable in paragraph after paragraph by the brilliance of its author, and by the scope of the questions he asks as to how we live this life to the fullest as loving and moral beings. It's about love, obsession, and pain. Such a beautiful book. Such a remarkable book. I can't praise it enough."—Anne Rice, #1 New York Times bestselling author of Prince Lestat

"[A] wrenching and wondrous coming-of-age tale. Walsh's debut novel is a mystery, a Louisiana mash note and a deeply compassionate, clear-eyed take on the addled teen-boy mind."—People
 
"Excellent...Walsh has an innate knack for plot and suspense, but the real pleasure here is his prose. This stunning and gracefully written debut novel is a total page-turner until the very end."—Entertainment Weekly

"Capable of making a reader cry...and scream...And yet, you're never exhausted trying to piece together clues to solve the crime. The power of the book lies in its spot-on characters."—Oprah.com 

"[A] rich, unexpected, exceptional book...A gripping read that's more than a thriller, more than a traditional Southern tale, My Sunshine Away is a brilliant meditation on the unpredictability and the lifelong effects of childhood events and relationships."—Chicago Tribune

"My Sunshine Away is also simply, like Lee's [To Kill a Mockingbird], a great work of fiction. It's a page-turning thriller with a heartbreaking crime and an intriguing cast of suspects...[Walsh's] haunting, lyrical novel will compel you to look back on your own life's mysteries, your own childhood fog."—The Fort Worth Star Telegram

"Recalls the best of Pat Conroy: the rich Southern atmosphere, the interplay of darkness and light in adolescence, the combination of brisk narrative suspense with philosophical musings on memory, manhood, and truth....Celebrate, fiction lovers: The gods of Southern gothic storytelling have inducted a junior member."—Kirkus Reviews (starred review)

"Suspenseful, compassionate, and absorbing, Walsh's word-perfect rendering of the doubts, insecurities, bravado, and idealism of teens deserves to be placed in the hands of readers of Tom Franklin, Hannah Pittard, and Jeffrey Eugenides."—Booklist (starred review)

"[A] gripping 300-page debut novel that is already one of the year's most anticipated books…[P]itch perfect on details…Walsh [is] a master storyteller."—The New Orleans Times Picayune  

"M.O. Walsh's marvelous debut novel is so thick with searching nostalgia and melancholy, it gives the reader the same sense of authenticity and emotional satisfaction more typically associated with a good memoir. My Sunshine Away is the kind of novel you simply can't put down."—Dallas Morning News
G.P. Putnam's Sons, 9780425278109, 336pp.
Publication Date: April 5, 2016
About the Author
M.O. Walsh's fiction and essays have appeared in The New York Times, Oxford American, The Southern Review, American Short Fiction, Epoch, and Best New American Voices, among others. He is a graduate of the MFA program at the University of Mississippi and is currently the director of the Creative Writing Workshop at the University of New Orleans, where he lives and works, happily, with his wife and family.