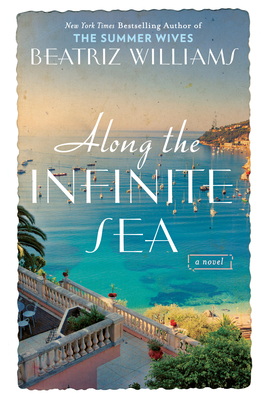 Along the Infinite Sea (The Schuler Sisters Novels #3) (Paperback)
Berkley, 9780425278994, 480pp.
Publication Date: August 9, 2016
Other Editions of This Title:
Digital Audiobook (11/2/2015)
Hardcover (11/3/2015)
CD-Audio (11/3/2015)
Hardcover, Large Print (2/3/2016)
* Individual store prices may vary.
November 2015 Indie Next List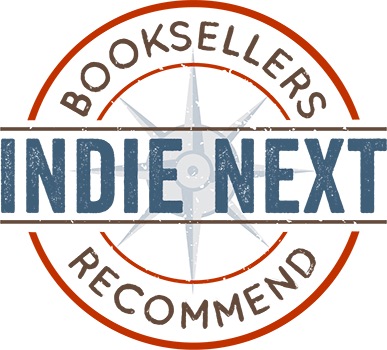 "Heroines in different decades, Annabelle and Pepper both know the peril of loving a man seemingly always just beyond their reach as well as the need to escape in order to survive. Williams' novel follows Annabelle through the hurdles life throws her way in the years preceding World War II in Europe as well as the parallel trials and tribulations of Pepper during the 1960s. These complicated women meet when Pepper sells her restored Mercedes to Annabelle as a way to raise money for her own escape plan. Together, Annabelle and Pepper come to rescue each other and learn that sometimes love can survive life's trials."
— Dell Marie Swearer (W), Bluebird Books, Hutchinson, KS
View the List
Description
From the New York Times bestselling author of Her Last Flight comes another riveting novel of the Schuyler sisters—where the epic story of star-crossed lovers in pre-war Europe collides with a woman on the run in the swinging '60s...

In the autumn of 1966, Pepper Schuyler's problems are in a class of their own. To find a way to take care of herself and the baby she carries—the result of an affair with a married, legendary politician—she fixes up a beautiful and rare vintage Mercedes and sells it at auction. 

But the car's new owner, the glamorous Annabelle Dommerich, has her own secrets: a Nazi husband, a Jewish lover, a flight from Europe, and a love so profound it transcends decades. As the many threads of Annabelle's life before the Second World War stretch out to entangle Pepper in 1960s America, and the father of her unborn baby tracks her down to a remote town in coastal Georgia, the two women must come together to face down the shadows of their complicated pasts.

AN INDIE NEXT AND LIBRARY READS PICK
A KIRKUS REVIEWS BEST BOOK OF THE YEAR
THE BEST OF SKIMMREADS 2016 
About the Author
Beatriz Williams lives with her husband and children in Connecticut. She is the New York Times bestselling author of Along the Infinite Sea, Tiny Little Thing, The Secret Life of Violet Grant, A Hundred Summers, and Overseas. She also writes under the pseudonym Juliana Gray.
Praise For Along the Infinite Sea (The Schuler Sisters Novels #3)…
Praise for Along the Infinite Sea
 
"A story about star-crossed lovers told in flashbacks. You'll be as hooked as the first time you watched The Bourne Identity, and you'll cry as much as the first time you watched The Notebook."—theSkimm

"Riveting historical fiction that illuminates love so strong that it transcends decades."—The Boston Globe
 
"A world filled with elegance, charm, and bygone manners...No one does it better than Beatriz."—Jane Green, New York Times bestselling author
 
"Passionate and starry-eyed, Williams's latest romance is a beautiful escape from everyday life."—Shelf Awareness

"A frothy trip to a more romantic era we like to believe existed, a place filled with yacht affairs and racing Mercedes. In a world packed with traffic and Twitter, it's a welcome retreat."—Bustle
 
"With the killer charm of a Rodgers and Hammerstein score and a touch of du Maurier intrigue, Williams' latest sexy and enthralling period drama...draws readers into the parallel, luxe worlds of two sparky women in the post-Camelot 1960s."—Kirkus Reviews (starred review)
 
"With spunky characters full of grace and grit...The swift pacing and emotional twists and turns of the plot will leave readers guessing up to the final pages. Recommended for readers who enjoyed the atmosphere and characters of Jess Walter's Beautiful Ruins."—Library Journal
The novel alternates between Pepper's story in 1960s America and Annabelle's story in 1930s Europe in the days leading up to World War II. Did one woman's story resonate more strongly with you? Do you think each woman's story has the depth to be told on its own? Why do you think the author chose to tell their stories together?
The novel is divided into movements, as if it were a piece of music. Do you think this was just an artistic choice made by the author, or is there a deeper meaning? What does Annabelle's love of playing the cello reveal about her character?
Annabelle and Pepper meet over the sale of a 1936 Mercedes Special Roadster. What does the Mercedes represent for each woman? Why do you think Annabelle chooses to help Pepper? How would you characterize the relationship between Annabelle and Pepper over the course of the novel?
As young women, both Annabelle and Pepper find themselves hiding a pregnancy borne out of a relationship with a married man. Despite the differences in time and place, how are their situations similar? Each woman chooses to deal with her pregnancy in a different way. Why do you think Annabelle chooses to marry Johann? Why does Pepper plan to raise her child on her own? In what ways do their time periods impact their decisions?
Discuss Pepper's relationship with her family in comparison to Annabelle's relationship to her family. How do these familiar relationships impact each woman's understanding of romantic love?
Annabelle and Pepper are both forced to make difficult decisions for the safety of their children, and in these decisions we see the strength of a mother's love. How does this compare to the way a father's love is presented throughout the book? Do Johann, Stefan, and the senator face difficult decisions as fathers?
Annabelle, Stefan, and Johann are a compelling love triangle with no easy resolution. Did you find either Stefan or Johann to be a better match for Annabelle? Were you tempted to characterize Stefan positively because of his role in the Resistance and Johann negatively because of his allegiance to the Nazi party? Did your opinion of each man change over the course of the book? Despite their differences, in what ways are Stefan and Johann similar men?
Each character in Along the Infinite Sea hides a major secret. Discuss how the presence of a secret radically shifts each character's life. In your opinion, which secrets should have been revealed? Which should remain hidden?
Throughout the novel, the author keeps her own secret—the identity of the man with whom Annabelle escaped to America. Were you surprised by the reveal? Why do you think the coda is told from Stefan's point of view?
How does Annabelle's character change over the course of the novel? How does her evolution compare to Pepper's? What role do you think Annabelle will continue to play in Pepper's life?