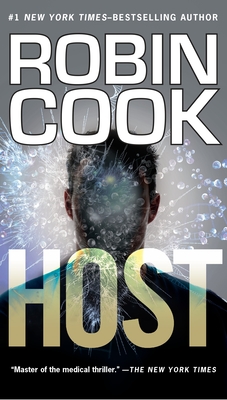 Host (A Medical Thriller) (Paperback)
G.P. Putnam's Sons, 9780425279687, 464pp.
Publication Date: July 5, 2016
* Individual store prices may vary.
Description
Coma—reimagined for the twenty-first century from the undisputed king of medical thrillers.
 
Lynn Peirce, a fourth-year medical student at South Carolina's Mason-Dixon University, thinks she has her life figured out. But when her otherwise healthy boyfriend, Carl, enters the hospital for routine surgery, her neatly ordered life is thrown into total chaos. Carl fails to return to consciousness after the procedure, and an MRI confirms brain death.
            Devastated by Carl's condition, Lynn searches for answers. Convinced there's more to the story than what the authorities are willing to reveal, Lynn uses all her resources at Mason-Dixon—including her initially reluctant lab partner, Michael Pender—to hunt down evidence of medical error or malpractice.
            What she uncovers, however, is far more disturbing. Hospitals associated with Middleton Healthcare, including the Mason-Dixon Medical Center, have unnervingly high rates of unexplained anesthetic complications and patients contracting serious and terminal illness in the wake of routine hospital admissions.
            When Lynn and Michael begin to receive death threats, they know they're into something bigger than either of them anticipated. They soon enter a desperate race against time for answers before shadowy forces behind Middleton Healthcare and their partner, Sidereal Pharmaceuticals, can put a stop to their efforts once and for all.
About the Author
Robin Cook, M.D., is the author of more than thirty books and is credited with popularizing the medical thriller with his groundbreaking and wildly successful 1977 novel, Coma. He divides his time among Florida, New Hampshire, and Massachusetts. Cook's most recent bestselling novels include Cell, Death Benefit, and Cure.
Praise For Host (A Medical Thriller)…
"Spellbinding…Host is Robin Cook at his very best."—Suspense Magazine

"Engrossing…Cook does a good job of making the medicine intelligible."—Publishers Weekly

"A witch's brew of weird science and unbridled greed, Cook's newest medical thriller will boost the blood pressure of anyone facing hospitalization."—Kirkus

"Brutally intense…A medical thriller cannot get any better than Host."—Associated Press