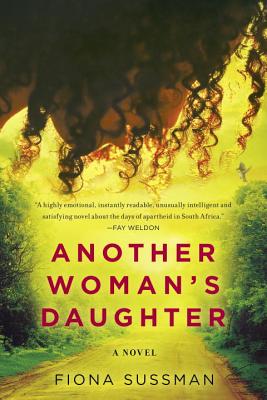 Another Woman's Daughter
Paperback

* Individual store prices may vary.
Description
Set against the tumultuous background of apartheid South Africa, a powerful and moving debut about family, sacrifice, and discovering what it means to belong
Celia Mphephu knows her place in the world. A black servant working in the white suburbs of 1960s Johannesburg, she's all too aware of her limitations. Nonetheless, she has found herself a comfortable corner: She has a job, can support her faraway family, and is raising her youngest child, Miriam.
But as racial tensions explode, Celia's world shifts. Her employers decide to flee the political turmoil and move to England and they ask to adopt Miriam and take her with them. Devastated at the prospect of losing her only daughter, yet unable to deny her child a safer and more promising future, Celia agrees, forever defining both their futures.
As Celia fights against the shattering violence of her time, Miriam battles the quiet racism of England, struggling to find her place in a land to which she doesn t belong until the call of her heritage inexorably draws her back to Africa to discover the truth behind her mother's choices and uncover a heartbreaking secret from long ago
READERS GUIDE INSIDE
Berkley Books, 9780425281048, 304pp.
Publication Date: October 6, 2015
About the Author
Growing up in a publisher s home in South Africa meant that Fiona Sussman fell in love with language and the written word at an early age. Her house was always filled with manuscripts, books, and colorful authors. This was during the apartheid era, and witnessing the brutal regime at work sensitized her to the issues of injustice and racial prejudice experiences that would inform much of her early writing. However, the illness and untimely death of her father would see her change direction and pursue a career in medicine. In 1989, she emigrated from South Africa to New Zealand, where she went on to work as a general practitioner. While she found practicing medicine immensely satisfying, she still hankered after the literary world of her childhood. Finally, after some years, the call to write became too great, so she hung up her stethoscope and began to write in earnest. She currently lives in rural Auckland with her family and three pets a Labrador, a boxer, and an adopted chicken. When not juggling life with two teenagers, or working alongside her husband to manage the charity hospital they have established, she writes and loves it! Another Woman s Daughter is her first novel."
In the author's note, Sussman acknowledges "the challenge of writing in the voice of
characters whose life experiences and culture [are] so different from [her] own" and
ultimately draws on her "experiences as a mother, daughter, wife and sister" to tell
her story. Can we look to our shared humanity to understand each other? How?
Why did the Steiners want to adopt Miriam? Do you think it was the right decision?
Discuss the ups and downs of Miriam's life in England and the life she might have
led in Africa.
Miriam describes how she "worked hard to make [herself] invisible." Later on Celia
feels invisible to the white family she works for. What does invisibility mean to
each character? Why is it sought-after by Miriam, yet so hurtful to Celia?
As Celia observes, "These township kids had looked down the barrel of the future
and seen little hope. They had nothing to lose." Do you see any parallels between
apartheid and current events? Are there lessons we can draw on for today?
What effect does Sylvia Eloff have on Celia's mindset and self-image, and on her life
in general?
Why does Rita scold Miriam for cleaning when they first arrive in England? What
does
this act of cleaning signify to both Rita and Miriam? What does the scene tell us about
Miriam's adoption?
Rita is clearly a flawed character. Do you sympathize with her? Why, or why not?
Discuss Michael. Is his love enough, or should he have been more proactive, and
interfered in Rita's treatment of Miriam? Why does he allow the deceit—about
their marriage and the adoption terms—to perpetuate?
In the book we see three instances where love is sought outside a prescribed
relationship—Michael is unfaithful to Rita, Rita to Michael, and then Miriam to
David. How do these three instances differ? Can any or all of them be condoned?
"At least they're honest. There's no pretense. They tell the world we're second-class
citizens and treat us accordingly. Growing up in England . . . I was encouraged to
believe I was like everyone else, so my disappointment was all the greater when I
realized I wasn't." What do you think of Miriam's assessment of England as a kind
of apartheid in disguise? Which unfortunate truth would you choose in her place?
Dave says, "Miriam's past is integral to who she is. For her to move forward she
needs to explore her past. It's her history, her connectedness." How does this apply
to your own life? Is your past intrinsic to your identity?
What advantage do you think a work of historical fiction might have over that of
nonfiction in causing a reader to acknowledge and reflect on human behavior? Has
reading Another Woman's Daughter led you to ponder wider issues?
or
Not Currently Available for Direct Purchase