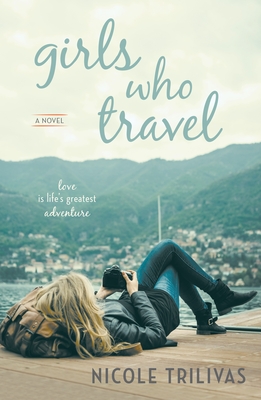 Girls Who Travel (Paperback)
Berkley, 9780425281444, 336pp.
Publication Date: December 1, 2015
* Individual store prices may vary.
Description
A hilarious, deftly written debut novel about a woman whose wanderlust is about to show her that sometimes you don't have to travel very far to become the person you want to be…

There are many reasons women shouldn't travel alone. But as foul-mouthed, sweet-toothed Kika Shores knows, there are many more reasons why they should. After all, most women want a lot more out of life than just having fun. Kika, for one, wants to experience the world.

But ever since she returned from her yearlong backpacking tour, she's been steeped in misery, battling rush hour with all the other suits. Getting back on the road is all she wants. So when she's offered a nanny job in London – the land of Cadbury Cream Eggs – she's happy at the prospect of going back overseas and getting paid for it. But as she's about to discover, the most exhilarating adventures can happen when you stay in one place…

Wise, witty, and hilarious, Girls Who Travel is an unforgettable novel about the highs and lows of getting what you want—and how it's the things you least expect that can change your life.
About the Author
Nicole Trilivas has a deep appetite for travel and adventure and has visited over thirty countries and every continent except Antarctica (but it's on her list). A graduate of Boston University, she has worked in advertising, and her writing has appeared in the New York Times online, Huffington Post, xoJane, Wanderlust, Paste, Thought Catalog, and elsewhere. She lives in New York and London. Girls Who Travel is her debut novel.