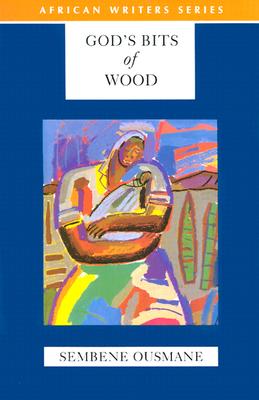 God's Bits of Wood New Cover (Aws African Writers) (Paperback)
Pearson, 9780435909598, 248pp.
Publication Date: August 11, 2008
* Individual store prices may vary.
Description
In 1947 the workers on the Dakar-Niger Railway came out on strike. Throughout this novel, written from the workers' perspective, the community social tensions emerge, and increase as the strike lengthens. The author's other novels include Xala and Black Docker.
About the Author
Sembene Ousmane, film director and writer, was born in Senegal and worked as a fisherman before attending l'Ecole de Ceramique at Marsassoum. He then worked as a plumber, a bricklayer and an apprentice mechanic in Dakar. After the war he became a docker and trade union leader in Marseilles, and out of this experience he wrote Le Docker Noir (1956). He had also published Oh Pays, mon Beau Peuple (1957), L'Harmattan (1964) and the collection of stories, Voltaique (1962), which was translated as God's Bits of Wood and appears in the African Writers Series (AWS). He has made several films including one of Le Mandat (translated as The Money Order with White Genesis AWS). His film of Xala met with a great success in the New York film festival.
or
Not Currently Available for Direct Purchase