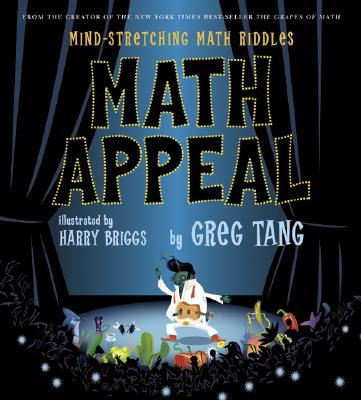 Math Appeal: Mind-Stretching Math Riddles (Hardcover)
Mind-Stretching Math Riddles
Scholastic Press, 9780439210461, 40pp.
Publication Date: February 1, 2003
Description
NEW YORK TIMES bestselling author Greg Tang challenges kids to solve problems creatively in this follow-up to MATH FOR ALL SEASONS.
In this book you'll learn to see
How very clever you can be.
We'll teach you tricks to help you add,
Some day in math class you'll be glad
In this follow-up to MATH FOR ALL SEASONS, Greg Tang underscores the importance of four basic rules in problem-solving. Keeping an open mind, looking for unusual number combinations, using multiple skills (like subtracting to add) and looking for patterns will guarantee any child success in math. In MATH APPEAL, Tang continues to challenge kids with his innovative approach to math.
Advertisement