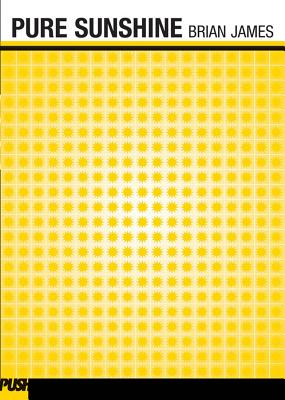 Pure Sunshine (Paperback)
Push, 9780439279895, 176pp.
Publication Date: February 1, 2002
* Individual store prices may vary.
or
Not Currently Available for Direct Purchase
Description
It's not about the drugs. It's not about the girls or the fights or the fading streetlights. It's about two nights that weren't going to be different from the rest, but then took a turn. It's about trying to find out who you are and who your real friends are. It's about everything being the same, the same, the same. It's about nothing being the same again. It's about Brendon, WIll, and Kevin -- three friends on different paths -- and the weekend that put them to the test.
Praise For Pure Sunshine…
This compact, first-person confessional by debut novelist James is an acid trip. Literally. Teenage Brendon--good student, eccentric dresser, shy around girls--trips regularly with his friends Kevin and Will. The story covers 48 hours of their lives as they wander the streets of Philadelphia, after scoring some tabs of "pure sunshine" ("a sheet of California Acid [with] little yellow suns illustrated on each tab") from their dealer. As the others revel in excess, Brendon begins to feel alienated from his clique and disillusioned with the path he's been taking. "I could feel the ghosts in my spine," he says. "Kicking and whining. I couldn't keep it up much longer.... I headed to the park and toward the promise of recovery. Had to detox." James's airy, hallucinogenic imagery and nonjudgmental portraits of teenage behavior will appeal to fans of Melvin Burgess and Chris Lynch. "We emerged from that candlelit extravagance like nuclear holocaust survivors from their backyard bomb shelter. The pupils of our eyes were in full eclipse." There's not much of a conclusion-- Brendon finally talks to the girl he likes, figures his conflicts with his friends will blow over, and decides to take a long walk. Unlike Smack, there is no clear anti-drug message, either. Instead, readers may close the novel with the uncanny feeling that they've just come down off a couple tabs of acid.--Publishers Weekly, Dec. 10th, 2001

The story follows Brendon through two days that include an LSD trip where he engages in impish behavior and giggles with his buddies and an outing gone wrong in a garish club. The required day of school is sandwiched in between. The teen's fear of talking to a girl he really wants to connect with rings poignant as he muses: "I used to think that I could pass through life in a fantasy, that if I did enough drugs and dreamed hard enough then I could leave this hellish world on a permanent psychedelic holiday." He wanders with his friends, characters who are appropriately developed, through excellent descriptions of the streets of Philadelphia. Brendon learns: "-how carried away I'd gotten as tends to happen when the highs and the drugs exceed pleasure and become motivations-bring you to the extremes of fun and leave you down and bored and disinterested in the things that suck. But I guess you gotta be part of some of the things that suck if you are going to ever enjoy the highs again." Language is raw and gritty, but true to Brendon's voice. The conclusion may not be grounded in reality, but sustains the mood and plot created. Although the subject of drugs may appeal to reluctant readers, they may find Brendon's journeys too meandering and philosophical. The style and subject matter may appeal to teens who liked Stephen Chbosky's The Perks of Being a Wallflower (MTV, 1999) and Melvin Burgess's Smack (Holt, 1998).--School Library Journal, July 1st, 2002
This novel is supposed to be about everything being the same and nothing being the same, about the contradictions of growing up and finding one's self, and about two drug-filled nights in the life of a teenager. The acid trip is the real main character in the book, not the narrator, seventeen-year-old Brendon. There is only a glimpse into Brendon's life before the trip and most of it is superficial. He has a crush on his friend's ex-girlfriend, he has known his best friend since they both trashed a bathroom in the sixth-grade, and as long as he goes to school in the morning, his mom is happy. Brendon experiences an intense trip after two nights of dropping acid, alienating his friends who want to continue the party despite his increasing discomfort. Even his best friend lets him down when he looks to him for support. There is interesting potential in Brendon's story but not enough to build it up. With no in-depth character development, Brendon never becomes a meaningful, interesting person. Because much of the book focuses on the acid trip, which could have be
Advertisement