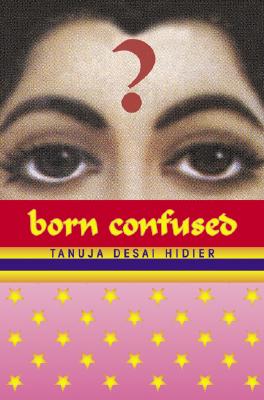 Born Confused (Hardcover)
Scholastic Press, 9780439357623, 432pp.
Publication Date: October 1, 2002
* Individual store prices may vary.
or
Not Currently Available for Direct Purchase
Description
Dimple doesn't know what to think. Her parents are from India, and she's spent years rebelling against their customs. Now everything from India is suddenly hip -- even her best friend Gwyn has a bindi dot as an accesory. To make matters worse, Dimple's parents are trying to set her up with a "suitable boy." Their first meeting is a disaster -- the boy is way too soft-spoken.. But then she bumps into the boy again at a club -- where he's the DJ. Suddenly the suitable boy is actually suitable -- because of his sheer unsuitability. A comedy about balancing your culture with your confusion.
About the Author
Tanuja Desai Hidier is the critically acclaimed author of the groundbreaking novels Bombay Blues and Born Confused, which was named an ALA Best Book for Young Adults and hailed by Entertainment Weekly and Rolling Stone as one of the best YA novels of all time. Born and raised in the USA, Tanuja is a writer/singer-songwriter now based in London. For more about Born Confused and Bombay Blues, as well as her booktrack albums of original songs to accompany them, please visit www.ThisIsTanuja.com."
Praise For Born Confused…
Dimple Lala is an ABCD, American Born Confused Desi, a charming, articulate Indian teen who spends her seventeenth summer trying to find herself with both her American friends and her loving immigrant parents who are still steeped in India's traditions and language. Growing up in Springfield, New York, down the street from her blonde, blue-eyed "supertwin," Gwyn, Dimple feels American, and she's rebellious when her parents start talking about finding her "a suitable boy." The arranged meeting with Karsh, a NYU student and son of Indian friends, is predictably strained and frustrating. "It's like Titanic. Without the romance," she confides to Gwyn, a comment she will rue all summer as her best friend gradually takes "the suitable boy." As Gwyn and Karsh move on, Dimple loses herself in her family and her background, only to find her many-cultured self, as well as a stronger, different friendship and "a suitable boy." Dimple is a photographer. Her "third eye" is always with her, and her narrative is a feast for the senses, creating a reading experience that is unusual in YA literature today. Yet this will not be an easy read. While it is the story of every teen, the writing is dense and detailed, with a vocabulary and references that will challenge readers. It's the careful choice of every word that marks this reading experience.--Booklist, December 15 2002-- boxed review

Dimple Lala has spent her entire life trying to fit in. In India, she is too American, while in America she feels unable to conform, largely because of her parents' efforts to educate and involve her in Indian culture. By her 17th birthday, she feels incapable of making anyone happy and is hopelessly confused as to where she belongs. Her parents are unhappy about her obsession with photography and her dating activities, while Dimple herself feels that her best friend, Gwyn, is either ignoring her for a new boyfriend or trying to usurp Dimple's family. Her parents come up with what they think is a perfect solution-they introduce her to Karsh, a suitable boy. Dimple is turned off at the thought. Just when she is sure that things can't get more complicated, she meets him again, now involved in activities that would render him completely unsuitable to her parents but that interest her. By this time Gwyn decides that he seems like the perfect boyfriend for her and Dimple ends up with a number of tricky situations. This involving story, filled with detail about the protagonist's life and background, will reward its readers. The family background and richness in cultural information add a new level to the familiar girl-meets-boy story. Teens will be rooting for Dimple and her quest to find her own place in her family and country.--School Library Journal, December 2002


In this enlightening first novel, Hidier offers readers an engrossing, personal account of the Indian-American experience through the eyes of an insightful narrator. Dimple Lala, a New Jersey teen interested in photography, has been confused about her identity since she entered the world the "wrong way," causing her mother "twelve treacherous hours of painful labor." Her fascination with photography reveals Dimple's keen sense of perception as well as her role as an observer rather than a participant. "Not quite Indian, and not quite American," Dimple unsuccessfully tries to blend in, riding on the coattails of her blue-eyed, blonde best friend, Gwyn. The author nimbly describes the shared outsider status that drew together the two, "the rich little girl who lived like an orphan and the brown little girl who existed as if she were still umbilically attached to her parents." During Dimple's 17th year, however, the tables suddenly turn when Dimple's parents introduce her to Karsh Kapoor, the son of their close friends from India. Through their meeting, the author reveals Dimple's mother's own secret creative aspirations (to become a dancer in her youth) as well a
Advertisement