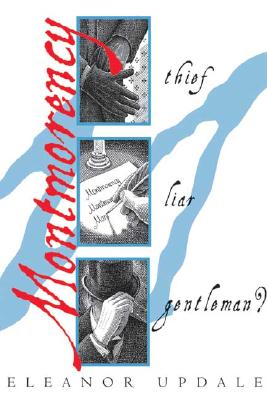 Montmorency #1: Montmorency: Thief, Liar, Gentleman: Thief, Liar, Gentleman (Hardcover)
Montmorency: Thief, Liar, Gentleman: Thief, Liar, Gentleman
Orchard, 9780439580359, 240pp.
Publication Date: April 1, 2004
* Individual store prices may vary.
or
Not Currently Available for Direct Purchase
Description
When a petty thief falls through a glass roof trying to escape from the police, what should have been the death of him marks the beginning of a whole new life. He soon becomes the most elusive burglar in Victorian London, adopting a dual existence as both a respectable, wealthy gentleman named Montmorency, and his degenerate servant Scarper.
About the Author
Eleanor Updale studied history at St. Anne's College in Oxford, England, before becoming a producer of TV and radio current affairs programs for the BBC. She is studying for a Ph.D. at the new Centre for Editing Lives and Letters at Queen Mary College, University of London. She is also a trustee of the charity Listening Books. She lives in England. Montmorency is her first book.
Praise For Montmorency #1: Montmorency: Thief, Liar, Gentleman: Thief, Liar, Gentleman…
Voice of Youth Advocates
June 1, 2004

In the mid-1870s, London is just finishing its first sanitary sewer system to transport waste out of the city. The eighty-three miles of unmonitored underground tunnels prove to be the perfect secret transportation system for a petty thief just released from prison after a botched robbery attempt in which he was seriously injured. Upon accidentally learning the specifics of this vast network of sewers, he immediately recognizes its potential for traveling completely undetected by the police from the scene of a burglary to a safe distance away, and a very stinky version of the cat burglar is born. To make the most of his ill-gotten gains, the thief adopts two identities: One is the well-mannered and cultured Montmorency who lives in the luxurious and expensive Marimion Hotel, and the other is the grimy, smelly Scarper, sewer rat and Montmorency's servant. Scarper's undesirable personal countenance discourages people from close contact as he scuttles up back stairways at the hotel carrying heavy bags. No one ever looks close enough to discover that he and Montmorency are actually the same person. As Montmorency makes friends among the aristocracy, his ability to mimic the customs, behavior, and speech of others proves quite valuable and in the end leads him to an occupation in service to his country and well suited to his skills, divorcing himself from the unseemly Scarper side of his personality. Updale's story is well-written and easy to follow. It is a sort of spy-crime story with a tone reminiscent of the BBC. It might be a bit tame, however, for teenagers accustomed to the action-adventure movie genre with myriad martial arts battles, elaborate weaponry, and high-tech gizmos.-James Blasingame.

Booklist
May 1, 2004

Gr. 6-9. Sewage stinks, but rich people, on the whole, don't. This truism forms the core of Updale's Dr. Jekyl and Mr. Hyde-style crime story. When thief Montmorency isn't living the high life as a respectable gentleman, he plays the role of his own servant, Scarper, who skulks through sewage tunnels to steal from London's wealthiest neighborhoods. Instead of greeting Montmorency/Scarper's misdeeds with a karmic comeuppance, Updale openly admires the ingenuity of a con artist who is able to maneuver within rigidly stratified Victorian society. Many readers will find the absence of a moral slant refreshing, and Montmorency's heart-pounding brushes with discovery add a palpable layer of suspense. It's tough to pinpoint the target audience, though--some readers will react negatively to the absence of characters their own age, and find the abundant period details overly fussy (in one scene, Montmorency lingers over the subtle flavors of whisky). This will appeal the most to older kids who enjoy immersing themselves in historical atmosphere, including some adult devotees of Victorian detective fiction. A sequel is planned for 2005. --Jennifer Mattson Copyright 2004 Booklist


Publishers Weekly
April 5, 2004

Updale employs a distinctive, wry voice in this debut novel to launch a series about a convict-turned-gentleman in late 19th-century England. After being paraded around lecture halls by the doctor who saved his life after a near-fatal accident at his capture, the cunning Montmorency develops a taste for the high life and a strategy for attaining it (involving a map of underground sewers, viewed at same lecture halls). The humor arises from the juxtaposition of the fellow's circumstances versus his aspirations. For instance, Montmorency hatches his plan as the prison's chaplain utters the blessing at the conclusion of services: "He would become his own accomplice. His old self would become the servant of his new self. One would live in squalor, the other in style." Updale credibly establishes the prisoner as intelligent and as a quick study in the art of mimicry (t
Advertisement