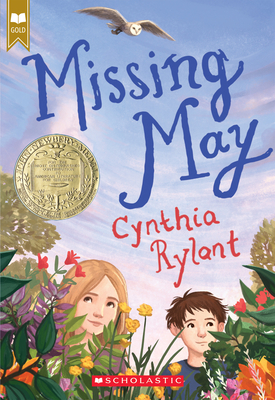 Missing May (Mass Market Paperbound)
Scholastic Paperbacks, 9780439613835, 89pp.
Publication Date: June 1, 2004
Description
When May dies suddenly while gardening, Summer assumes she'll never see her beloved aunt again. But then Summer's Uncle Ob claims that May is on her way back--she has sent a sign from the spirit world.Summer isn't sure she believes in the spirit world, but her quirky classmate Cletus Underwood--who befriends Ob during his time of mourning--does. So at Cletus' suggestion, Ob and Summer (with Cletus in tow) set off in search of Miriam B. Young, Small Medium at Large, whom they hope will explain May's departure and confirm her possible return.
About the Author
As a child in West Virginia, Cynthia Rylant never dreamed of becoming a writer. In her free time, she devoured Archie comic books and paperback romances and enjoyed the outdoors. But after taking one college English class, she was, "hooked on great writing... I didn't know about this part of me until I went to college-didn't know I loved beautiful stories." And one night, inspired by the Southern writer James Agee, she sat down and wrote When I Was Young in the Mountains. Named a Caldecott Honor Book and an ALA Notable Book, it was an instant success.

Since that night, Rylant hasn't stopped creating wonderful books. Her stories explore friendship, love, grief, and other mysteries, and often draw on her memories of growing up in Appalachia. "I get a lot of personal gratification thinking of those people who don't get any attention in the world and making them really valuable in my fiction-making them absolutely shine with their beauty."

She lives with her many pets in the Pacific Northwest.
Advertisement