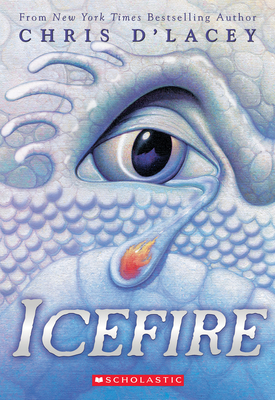 Icefire (Paperback)
Scholastic Paperbacks, 9780439672467, 421pp.
Publication Date: June 1, 2007
Description
The second in a series from bestselling author Chris d'Lacey. Full of adventure and suspense, this novel about dragons reveals the truth of the icefire.
When David is assigned an essay on the history of dragons, there is only one thing he knows for sure -- he wants to win the prize of a research trip to the Arctic.
As David begins to dig deeper into the past, he finds himself drawn down a path from which there is no going back . . . to the very heart of the legend of dragons, and the mysterious, ancient secret of the icefire. . . .
Don't miss Chris d'Lacey's addition to his rich dragon mythology in his next series, The Erth Dragons
About the Author
Chris d'Lacey is the author of several highly acclaimed books, including the NEW YORK TIMES bestselling Last Dragon Chronicles: THE FIRE WITHIN, ICEFIRE, FIRE STAR, THE FIRE ETERNAL, DARK FIRE, FIRE WORLD, and THE FIRE ASCENDING. Additionally, he is the author of the middle-grade series The Dragons of Wayward Crescent, also published by Orchard Books. He lives in Devon, England, with his wife, where he is at work on his next book. Visit www.scholastic.com/LastDragonChronicles to learn more about Chris d'Lacey's books.
Advertisement