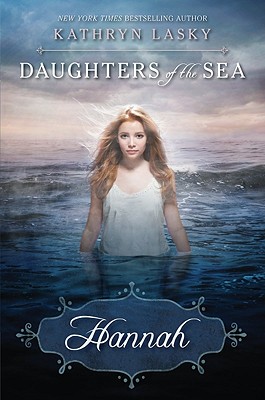 Daughters of the Sea #1: Hannah (Hardcover)
Hannah
Scholastic Inc., 9780439783101, 176pp.
Publication Date: September 1, 2009
Autumn 2009 Kids' Indie Next List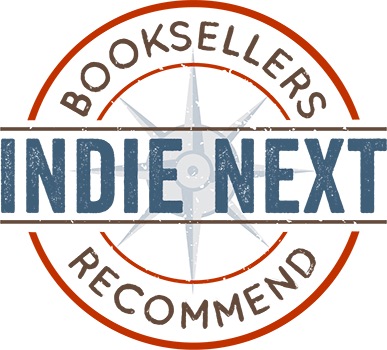 "A young girl is raised in a orphanage, but she discovers the truth that will rock her world. This is a lovely fantasy story for every teenage girl who loves creatures of the sea."
— Ellen Perry, Browsing Bison Books, Deer Lodge, MT
View the List
Description
A terrific new historical fiction quartet from Kathy Lasky, acclaimed author of the best-selling Guardians of Ga'Hoole series. Daughters of the Sea tells the story of 3 mermaid sisters who are separated at birth by a storm and go on to lead three very different lives. Book 1 is about Hannah, who spent her early days in an orphanage and is now a scullery maid in the house of rich, powerful family. She is irresistibly drawn to the sea and through a series of accidents and encounters discovers her true identity. Hannah relizes that she must keep the truth a secret but she also knows that soon she will have to make the choice - to be a creature of the land or the sea.
About the Author
Kathryn Lasky is the Newbery Honor-winning author of over one hundred books for children and young adults. Her beloved Guardians of Ga'Hoole fantasy series has sold more than 4 million copies, and she is the author of the Daughters of the Sea series, the Wolves of the Beyond series, as well as A TIME FOR COURAGE and other Dear America titles. Kathryn has also written a number of critically acclaimed nonfiction titles, such as BEYOND THE BURNING TIME and TRUE NORTH. She lives with her husband in Cambridge, MA.
Praise For Daughters of the Sea #1: Hannah…
Orphan Hannah Albury, 15, the engagingly demure yet plucky heroine, has always been drawn to the ocean. Hired as scullery maid by the Hawleys, a wealthy Boston family, she embarks on a journey to understand and fulfill her destiny. Hannah is attracted to the family\u2019s mysterious porcelain vases depicting sea creatures and even more so to Mr. Wheeler, an artist hired to paint the three Hawley daughters. He in turn hungers for and recognizes in Hannah what she doesn\u2019t yet grasp. Meanwhile, the Hawleys\u2019 psychotic eldest daughter, Lila, and her demonic cat, Jade, see Hannah as a threat; as she deciphers the secret of her identity, Hannah must ward off their perhaps supernatural attacks. The novel, first in a projected series, at first offers its early-20th-century history lesson in overly painstaking detail, especially the domestic staff hierarchy. Once Lila, Jade and Mr. Wheeler show up, the plot becomes gripping. A good bet for upper middle-grade and early YA readers. (Fantasy. 12 & up)


Stricken by a mysterious malady when she is sent westward on an orphan train, 15-year-old Hannah instinctively knows that she can be cured by proximity to the ocean. She returns to Boston and takes a position as a scullery maid in a wealthy household, where a young artist comes to paint a portrait of her employers\u2019 three daughters. A mysterious, rather romantic figure, he seems to see into Hannah\u2019s soul. Slowly, she becomes aware that she is transforming into a daughter of the sea. The first book in a series about sisters separated at birth, this novel has menacing, almost gothic overtones as well as a strong sense of time, place, and class distinctions. Elements within the painting, which sounds similar to John Singer Sargent\u2019s Daughters of Edward Darley Boit, become pivotal points in the setting and the story. Nicely designed, this compelling novel has an attractive jacket illustration showing a rather modern-looking Hannah in her element, the sea.
— Carolyn Phelan, Booklist
Advertisement