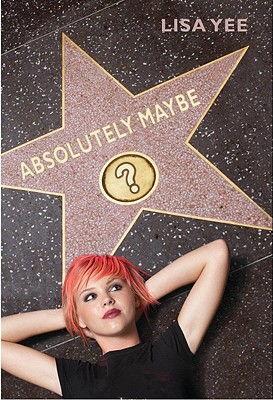 Absolutely Maybe (Hardcover)
Arthur A. Levine Books, 9780439838443, 288pp.
Publication Date: February 1, 2009
Other Editions of This Title:
Paperback (5/1/2010)
Hardcover (5/1/2010)
* Individual store prices may vary.
Description
Lisa Yee makes her YA debut with this hilarious novel about a charm-school dropout who becomes a drop-dead charmer on a quest for her father in California.
Meet Maybelline Mary Katherine Mary Ann Chestnut, named for two Miss Americas and her mother Chessy's favorite brand of mascara. Chessy teaches the students in her charm school her Seven Select Rules for Young Ladies, but she won't tell Maybe who her real father is -- or protect her from her latest scuzzball boyfriend. So Maybe hitches a ride to California with her friends Hollywood and Thammasat Tantipinichwong Schneider (aka Ted) -- and what she finds there is funny, sad, true, and inspiring . . . vintage Lisa Yee.
About the Author
Lisa Yee's novels include Millicent Min, Girl Genius; Stanford Wong Flunks Big-Time (an ALA Notable Book); the Bobby chapter book series, and most recently, Warp Speed. She is also the author of the American Girl books, Good Luck, Ivy, Aloha Kanani and Good Job, Kanani. Please visit her website at www.lisayee.com.
Praise For Absolutely Maybe…
"Yee plays to her strengths, wittily delineating the quirky, eccentric humanity of her heartfelt characters as they search for acceptance and love. Tragic, comic and heartwarming." -- Kirkus Reviews

"Moving from middle grade into YA fiction, Yee brings both a flair for comic timing and a sense of pathos. . . . The characters are complex and their friendships layered-they sweep readers up in their path." -- Publishers Weekly

"Yee's strong point is character, and she shines here, creating a lovable cast of distinctive characters whose quirks complement each other in odd and productive ways. . . . A funny, tender coming-of-age story that will leave readers with a strong craving for tacos, this will be a sure hit with fans of Joan Bauer as well as for those who have grown up with and out of the author's Millicent Min." -- Bulletin of the Center for Children's Books

"Maybe's search takes her to unexpected places, and readers will absolutely enjoy the ride." -- Horn Book