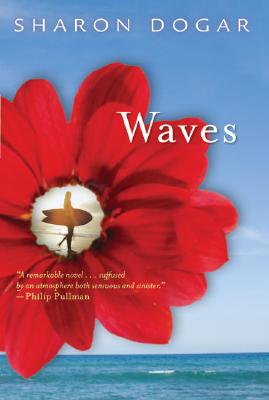 Waves (Hardcover)
Chicken House, 9780439871808, 325pp.
Publication Date: April 1, 2007
Other Editions of This Title:
Paperback (4/1/2009)
* Individual store prices may vary.
Description
When Hal's family makes the heart-wrenching decision to leave Charley, their comatose daughter, behind in a hospital ward while they spend the summer on the west coast of England, Hal finds it harder than ever to shake his sister's presence. What power is letting him share her memories? And will they reveal the deep, dark truth behind her tragic "accident"? Set at a beach where growing up goes wrong, WAVES is a coming-of-age story about first love and first loss; about a family drowning in sorrow, and the remarkable son who is struggling against the tide to save them.
About the Author
Liverpool native Sharon Dogar is a graduate of the City Literary Institute of London, and her diverse metiers include being a waitress, bar girl, fruit picker, hearing therapist, school counselor, and now an official writer. Sharon enjoys staring at the sea, lying in meadows, reading stories, looking at pictures in galleries, watching theatre, spending time with family and children, and traveling to here and there.

Sharon's first book with Scholastic's Chicken House, Waves, will be released in 2007. About how the story was birthed, Sharon comments, "I had 'the moment.' That moment when a character just arrives in your mind and begs to be written--whether you want to do it or not. I remember it was lunchtime, and I was fed up and angry because everything I tried to write felt dull and dead. I walked into the sitting room and had a thought: I was by the sea. And in that moment I saw a boy with his back to me, he was in the kitchen of a beach house, looking at something on the wall. Looking at it with utter intensity and absorption. I knew straight away his name was Hal. I walked back into my own kitchen and wrote the prologue, immediately and completely, exactly as it remains now in the final manuscript. And then I had to write the story to go with it!"

For the future Sharon plans to be an involved and active mother and eventually grandmother, see spring turn into summer every year, and of course, continue writing. She presently resides in England with her husband and three children.
Praise For Waves…
Booklist
Dogar will make more than a glancing impression on teens with this elaborately structured debut, encompassing grief, suspense, romance, and emotional bonds so intense they slip past the usual boundaries of consciousness. At the novel's center are the unknown events that left 15-year-old Charley washed up on a Cornwall beach, comatose. The following summer, her bereft family returns to the same seaside community, where younger brother Hal begins, inexplicably, to channel his hospitalized sister's memories, connecting her injury to the brother of the girl he loves. The fragmented narrative leaps chaotically among Charley's, Hal's, and their telepathically fused perspectives, and not every reader will buy the supernatural elements. But teens who don't balk at nonlinear narratives will sink into Dogar's lyrical, free-associative writing, as expressive about tender romantic moments (such as the sharing of breath, sweet and close and tangling") as it is about the burden of loss, like being stuck in a half-life, like some nuclear dump, with millions of years to go before the poison burns itself away." Jennifer Mattson