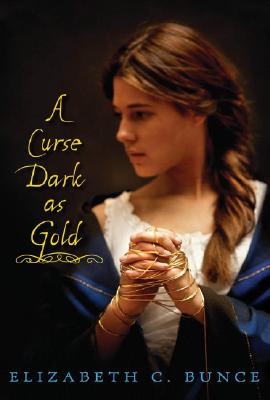 A Curse Dark As Gold (Hardcover)
Arthur A. Levine Books, 9780439895767, 400pp.
Publication Date: March 1, 2008
* Individual store prices may vary.
Description
Charlotte Miller has always scoffed at talk of a curse on her family's woolen mill, which holds her beloved small town together. But after her father's death, the bad luck piles up: departing workers, impossible debts, an overbearing uncle. Then a stranger named Jack Spinner offers a tempting proposition: He can turn straw into gold thread, for the small price of her mother's ring. As Charlotte is drawn deeper into her bargains with Spinner-and a romance with the local banker-she must unravel the truth of the curse on the mill and save the community she's always called home.
About the Author
Elizabeth C. Bunce's first novel, A Curse Dark As Gold, won the ALA's William C. Morris Award for a YA debut. Elizabeth cuts, sews, and embroiders both cloth and stories at her home near Kansas City, Missouri. Please visit her website at www.elizabethcbunce.com.
Praise For A Curse Dark As Gold…
"Bunce blends multiple elements in her savory stew of genres–mystery, romance, work, and chicanery simmer in a rich broth of history infused with light touches of traditional beliefs and folk magic. The Rumpelstiltskin story progression is deftly integrated into a plot that enfolds and extends its implications regarding class and the value of skilled workmanship. In an author's note, Bunce readily admits where she has tweaked historical detail to align more favorably with folkloric belief, and her instincts prove right on target as she gives flesh to distinctively individual characters with almost archetypal resonance. Charlotte's complex loyalties to her family, the mill, and the townsfolk who depend upon it for their livelihood make her an estimable character indeed, well worth applauding in a tale that is as spooky and suspenseful as it is satisfying." -- Bulletin of the Center for Children's Books, starred review

"An innovative interpretation of Rumpelstiltskin. . . . The pastoral microcosm of Shearing is classic fairy tale, but it gains traction in the gritty social and economic details of small-town life, and the sisters, subtly differentiated, are strong characters defined by fierce loyalty, pride, and determination that goes beyond simple feistiness. Similarly, the villains are rendered with nuance. The result is a fully realized dramatic conflict characterized by the folkloric magic of memory imprinted upon place; inherited legacies; and the power of recognition, recompense, and forgiveness." -- Horn Book

or
Not Currently Available for Direct Purchase