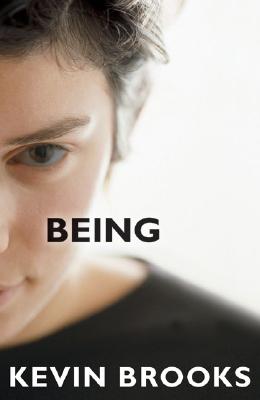 Being (Hardcover)
Chicken House, 9780439899734, 323pp.
Publication Date: February 1, 2007
* Individual store prices may vary.
or
Not Currently Available for Direct Purchase
Description
"The Fugitive" meets "Blade Runner" with a Kevin Brooks kick in this heart-stopper about a boy who discovers he's not one hundred percent human.
It was just supposed to be a routine exam. But when the doctors snake the fiber-optic tube down Robert Smith's throat, what they discover doesn't make medical sense. Plastic casings. Silver filaments. Moving metal parts. In his naked, anesthetized state on the operating table, Robert hears the surgeons' shocked comments: "What the hell is that?"
"It's me," Robert thinks, "and I've got to get out of here." Armed with a stolen automatic and the videotape of his strange organs, he manages to escape, and to embark on an orphan's violent odyssey to find out exactly who--exactly what--he is.
About the Author
Kevin Brooks is the groundbreaking author of the internationally acclaimed novels DAWN; BLACK RABBIT SUMMER; BEING; THE ROAD OF THE DEAD, a Mystery Writers of America "Edgar" nominee; CANDY; KISSING THE RAIN; LUCAS; and MARTYN PIG, which received England's Branford Boase Award for Best First Novel. Brooks lives in Yorkshire, England.
Praise For Being…
HB
During a routine endoscopy, a doctor finds something inside Robert that makes no sense -- metal filaments, pipes, and wires, all hidden under a casing designed to fool such mundane exams. Escaping the sinister men who order a doctor to "cut that thing open," Robert teams up with Eddi, a charismatic thief with her own agenda. Being operates at top speed, at once a conventional chase adventure, a psychological thriller, and a romance. While the duo alternately hides and flees, Robert struggles to come to terms with his apparent inhumanity; and as his relationship with Eddi evolves from distrust to companionship (an element of sweetness that lightens an otherwise bleak tale), he uses it to convince himself that he's just like everyone else: "I looked like a human. I thought and felt like a human. Did it matter that I wasn't a human?" Poetic descriptions of Robert's mysterious hardware are terrifying and beautiful -- within him resides "a subatomic dome, a dark cathedral, a perfect abomination" -- and shade the book with a tense self-loathing. More than his pursuers, Robert is running from himself. A lifelong foster kid, both his street smarts and vague past are entirely believable, making his disorientation that much more powerful. Brooks takes the fantasy of being special -- Robert is uniquely strong and possessed of a singular, if shrouded, heritage -- and mines its dark side with grit, compassion, and intrigue. CLAIRE E. GROSS

Kirkus
During a routine exam, 16-year-old Robert Smith feels the scalpel's slice and helplessly views
metal and plastic parts inside his stomach wall. Who, or what, is he? Like a character from Robin
Cook's medical thrillers, the teen breaks out of anesthesia, throws down with the bad guys and
executes a daring escape. Trusting nobody, Robert decides to hide out with Eddi, a former
acquaintance. His protector is a 19-year-old master criminal running her own fake ID business. Here
the story grinds to a glacial pace and the author turns his suspense story into a character-driven work.
Over 200 pages feature Robert droning on about his current dilemma, mysterious background and
destiny. Eddi and Robert have roles more like cloak-and-dagger spies than frightened teens, and
conflicts are easily solved. The story limps along until the final 18 explosive pages. After being teased
by early suggestions of an action story, readers may be satisfied by the gruesome ending. However,
it's more likely that once the opening premise fades, teens will give up on this title. (Fiction. YA)
. . .

PW Starred
Brooks's (The Road of the Dead) latest novel wraps high-speed, adrenaline-laced adventure around a thought-provoking exploration of the very nature of identity and existence. A routine endoscopy goes terribly wrong for 16-year-old Robert when the camera discovers that the boy's belly is filled with a network of mysterious, inhuman machinery. Rousing himself from deep anesthetization, Robert calls on hitherto untapped inner powers to escape from a steely-eyed and sinister man called Ryan and others who seem to have been called in from a covert government agency. Robert finds himself accused of murder and, in desperation, lands on the doorstep of Eddi Ray, a young woman who specializes in producing thoroughly documented false identities. Soon Robert and Eddi flee the English chill and gloom (so vividly evoked by Brooks that the icy drizzle is nearly palpable) for a new life-and eventually romance-in sunny southern Spain. A tantalizingly open-ended conclusion invites speculation long after the book's finish. Though readers who have patiently waited for the answer to whether Robert is "robot, automaton, android, cyborg, beast, machine, [or] alien" may initially be frustrated, they will likely be satisfied by an ending that feels true to his character. Expect a wild ride from this
Advertisement