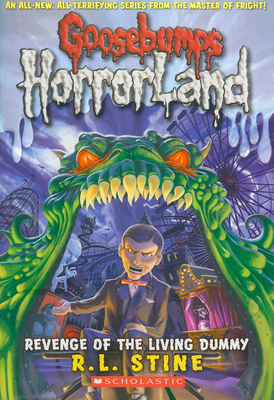 Revenge of the Living Dummy (Paperback)
Scholastic Paperbacks, 9780439918695, 128pp.
Publication Date: April 1, 2008
Description
Fright-master R.L. Stine invites you on an all-new, all-terrifying adventure!
The thrill ride begins when 12-year-old Britney Crosby encounters an old ventriloquist's dummy with a lively secret--and a wicked plan.
Just when she thinks the nightmare is over, Britney receives an invitation to an amusement park where everything is not as it seems. Who--or what--is summoning ordinary kids to HorrorLand? Britney and her friends must find out fast--or remain trapped forever in the scariest place on Earth.
About the Author
R.L. Stine's books have sold more than 300 million copies, making him one of the most popular children's authors in history. Besides Goosebumps, R.L. Stine has written series including: Fear Street, Rotten School, Mostly Ghostly, The Nightmare Room, and Dangerous Girls. R.L. Stine lives in New York with his wife, Jane, and his King Charles spaniel, Minnie. www.RLStine.com.
Advertisement